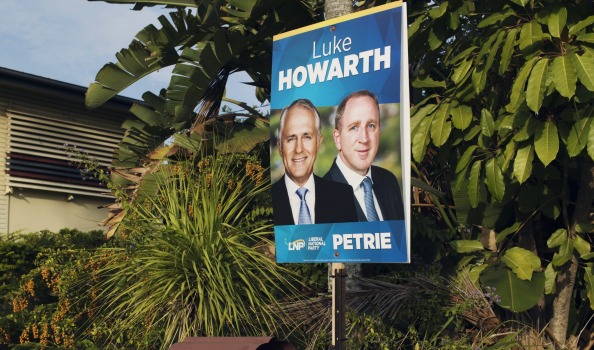 Federal Election 2016: Real estate agents take negative gearing fight to the verandah
Real estate agents have taken the fight against Labor's planned negative gearing changes to the front line: their open inspections and daily conversations with customers.
The Property Council of Australia has already launched a war on the policy at a national level by listing the number of negatively geared voters in the 10 most marginal Labor and Coalition-held electorates.
In the latest stage of a campaign that began last month, the industry's foot soldiers are now taking the battle to Australia's front verandahs. 
Through virtual and physical media - electronic mail outs, social media campaigns and old-fashioned letters - real estate agents are making the argument to investors and owners that values will fall, and to tenants that rents will rise, if Labor's plan to cut the established tax breaks on property purchases becomes law.
"We're taking an active role talking to people face to face or on the phone," said Andrew Campbell, a director of Ray White Redcliffe, a Queensland suburb in the electorate of Petrie, one of the country's most marginal. "We'll be handing out flyers and brochures with property brochures."
Petrie, northeast of Brisbane, is one of the country's most marginal electorates, having been won by the Liberal National Party's Luke Howarth by 871 votes in 2013. About 40 per cent of homes in the area that includes the beachside suburbs of Scarborough and Redcliff are owned by investors and the Labor plan would send prices tumbling, Mr Campbell said.
"Investors aren't going to stick with an investment model that doesn't offer them benefits," Mr Campbell said. 
One achievement of the Labor policy is that it has united the country's notoriously competitive and fractious real estate industry.
Despite their rivalry, local real estate agents  are presenting a united argument. In Redcliffe, Mr Campbell's rival Stephan Siegfried, the principal licensee of  One Agency Redcliffe, is pushing the same arguments.
"I'm a swinging voter," Mr Siegfried said. "I'm not dyed-in-the-wool blue or red. I just think they've got it wrong. We all need to band together."
On Monday, the industry stepped up the battle it is waging on weekend open inspections by warning that rents could go up for tenants because cutting negative gearing would reduce investment in rental housing. 
"Negative gearing has played an important role in keeping rents affordable for low-income households," said First National chief executive Ray Ellis.
 Adrian Pisarski, the executive officer of housing lobby group National Shelter, disagreed.
"It's just rubbish," he said. "There is no evidence rents would fall. If we get as a consequence of changes to negative gearing greater levels of home ownership, we're going to be releasing quite a lot of people from the rental market into home ownership and that could, in fact, put downward pressure on the rental market."
Source: Australian Financial Review