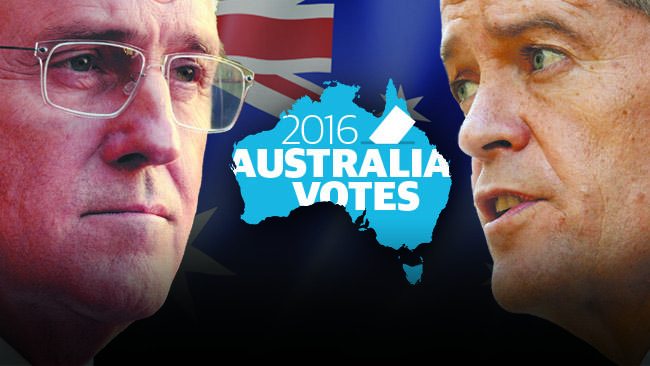 Federal Election 2016: Newspoll shows coalition, Labor tied at 50-50
Labor and the coalition sit deadlocked at 50-50 in the latest poll as the election campaign enters its final two weeks.
The latest Newspoll published in The Australian shows on a two-party preferred basis surveyed voters were evenly split over their support for the major parties, while giving the two leaders an almost identically low satisfaction rating.
Prime Minister Malcolm Turnbull's satisfaction rating fell one point to match a record low of 36 per cent, while his dissatisfaction rating was static at 52 per cent, giving him a net negative satisfaction rating of 15 points.
Opposition leader Bill Shorten sits on a negative net satisfaction rating of 16 points, an improvement from 19, while his satisfaction rating rose to 35 per cent, with 51 per cent of surveyed voters dissatisfied.
The coalition's primary vote rose to 41 per cent, while Labor was at 36 per cent and the Greens were unchanged at 10 per cent.
Support for independent and micro parties dropped from a record level of 15 per cent a fortnight ago to 13 per cent.
Source: AAP