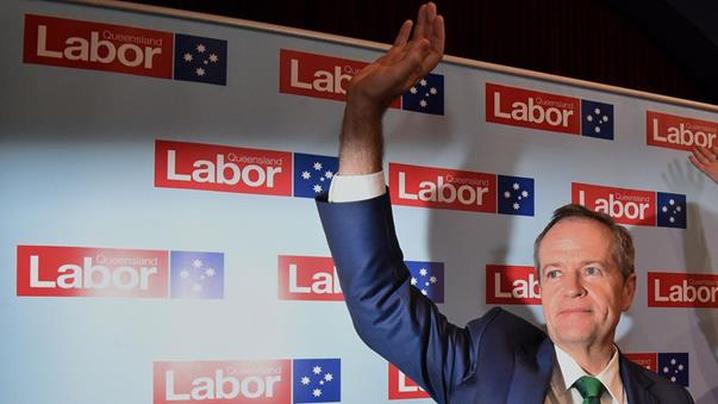 Federal Election 2016: Bill Shorten face-to-face with reason he's certain to lose
He stood in the back corner, beer in hand and a look of "stuff you all" on his face.
When Labor's Bill Shorten ran a public forum at Caboolture on the weekend he came face to face with the major reason he's almost certain to lose the election this weekend.
The bloke was probably a swinging voter and it's easy to see him making a decision based on that most fundamental of questions: where's my economic interest.
"I work hard for my kids," said the everyman at the back of the Caboolture room.
"What have you got for them with Medicare?" he asked.
"Like jobs and growth — Malcolm Turnbull is goin' to roll you there. What have you got to say about that?"
Shorten adopted the Tony Jones tactic from Q & A and took it as a comment but that small moment tells us so much about this election and the campaign and why Labor will most probably fall short.
When Turnbull became Liberal leader — and Prime Minister — he mocked the three word slogans of his predecessor Tony Abbott, promising a deeper conversation about the economic future of the country and the transition from where we are to where we might be going.
It was all going to be "nimble, agile, innovative and a new economy".
Some people didn't know what he was talking about and some trapped in the ditch the old economy had left in parts of the country felt a little frightened by it all.
However, come Budget night it all about jobs and growth and we've heard little else from Turnbull, his Treasurer Scott Morrison and other senior ministers since.
It's been "jobs and growth" morning, noon and night.
When you hold it up to the light it's hard to work out what actually makes it work and how we will have more jobs and stronger growth.
There's a "plan" which is based on a $50 billion corporate tax cut starts slowly with smaller businesses and then grows to some of the biggest firms in the land.
To the bloke in the corner at Caboolture, seeking comfort from his beer and perhaps wondering if Shorten had an answer, it was better than what Labor was saying which seemed to be about spending on health and education.
Labor might have had the idea of how this all came together in its economic vision for the future but it was never explained to Caboolture man.
He did hear those three words from Turnbull which is why he reckons the Prime Minister is going to "roll" Shorten.
The failure of Labor to remember — or perhaps fool itself it already had — that economic security is the first and most important argument to win is the lead in the saddle bags of a party that looks like getting rolled come Saturday
Source: Courier-Mail