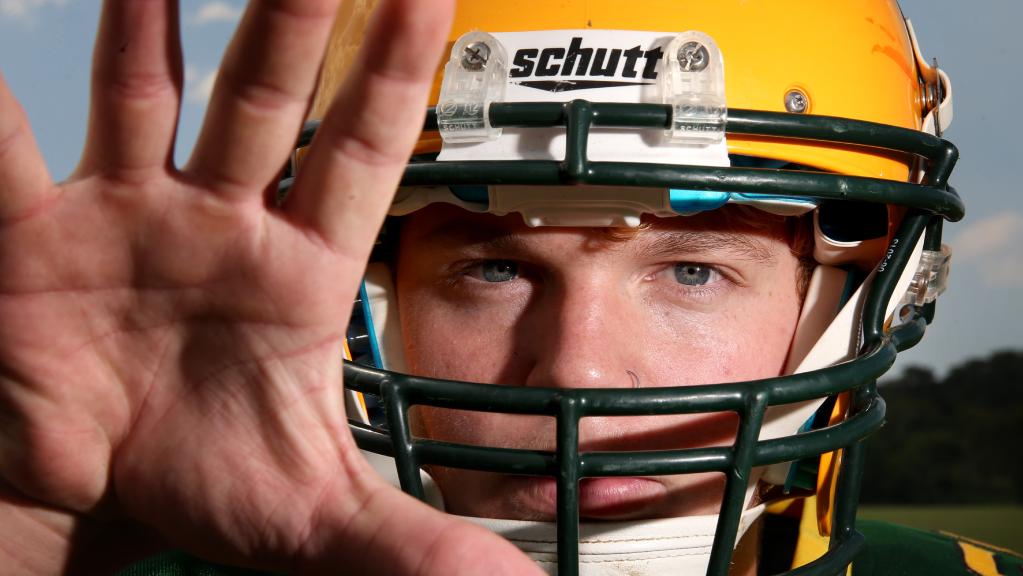 Elimbah Local could make it big as Punter Ben Graham gets a dream scholarship to play gridiron in America
Rising  gridiron star Ben Graham will realise his dream of a scholarship to a US college, putting him on the path that led Jesse Williams to a Superbowl ring.
The 18-year-old has been recruited as a punter at the New Mexico Military Institute in the National Junior College Athletic Association system thanks to a video of his kicking skills at Caboolture's rugby league fields.
Graham, from Elimbah, said he was eager to prove to coaches he could not only consistently punt 60m off either foot but could potentially claim a place in the offensive or defensive line, or even as a quarterback.
"Once I get over there I'm only going to get better, training fulltime," he said.
"It's a big stepping stone. I didn't know whether to believe it."
Graham will miss out on representing Australia at the U-19 Gridiron World Championships in China in June in a bid to avoid injury but said he would represent his country with pride every time he took the field.
"Now I've got this opportunity, I can't risk it," he said.
Graham said he would have to work hard to be a standout player in his two-year tenure in a bid to one day step up to the NFL.
Graham said he may not have been successful without footage taken with the aid of Wayne Brockman, Moreton Bay Lions' videographer
Source: Quest News