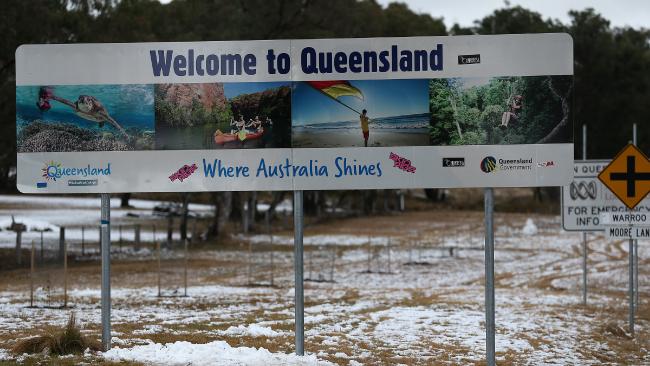 Cold Snap for Moreton Bay expected as antarctic cold fronts sweeps the east coast
The Bureau of Meteorology is forecasting the deep freeze to move into South Australia on Thursday before moving east into Victoria, Tasmania, the ACT and NSW by Friday.
Snowis likely to fall as far north as southern Queensland this week as the first major cold snap of 2016 sweeps in just days after the latest east coast low.
There's the chance snow may fall as far north as the Granite Belt in southern Queensland overnight on Friday.
The freezing conditions will develop as a series of rigorous cold fronts sweep in, bringing thunderstorms and hail to much of the south-east, with snow falling on higher ground.
Snow and sleet is possible above 800m in the ACT, Southern Tablelands, Central Tablelands, the Hunter, Mid North Coast, North West Slopes and Plains and Northern Tablelands forecast districts on Friday and into Saturday.
Warmings will be issued across Australia's south-east as the conditions deteriorate.
Watch our facebook page for updates