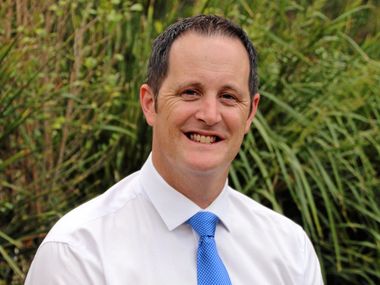 Woodford Prison guards walk off the job over bargaining Agreement
Prison officers at the five largest Queensland gaols will strike for six hours from 1pm as part of a campaign to progress an Enterprise Bargaining Agreement and to restore 100% work cover.
The action is protected and involves day shift officers walking off for half of their 12-hour roster.
Jason Hunt, the Together Union delegate for Woodford Correctional Centre, said officers would do a final head count, lock the centre down and hand the keys to management before leaving.
Woodford Correctional Centre union walk-out: Together Union delegate Jason Hunt explains why Woodford correctional officers walked off the job for six hours on Monday May 16.
Officers rostered on would return to the prison for the 12-hour night shift which starts at 7pm.
Mr Hunt said at issue was the lack of movement on salary scale classifications which have remained unchanged for 20 years and the removal in late 2012 of 100% work cover.
He said Queensland prisons have become more violent during the past three years due to overcrowding that now has more than 1000 prisoners more in the system across the state than it is designed to accommodate.
"It is now a more volatile and violent workplace,'' he said.
"The assault rate (on officers) is up. They are punching each other more and that spills over onto staff."
Mr Hunt said pressure for space was leading to more incidents of threatening staff and their families and spitting.
He said Borallen prison was closed but then re-opened as a training centre but the smaller Darling Downs facility, which would have relieved some of the pressure, is still shut.
Mr Hunt said while there would be little public sympathy for prisoners having to sleep on a mattress on the floor in a cell designed for one person, over crowding made the job measurably more difficult for staff.
Source: Caboolture News