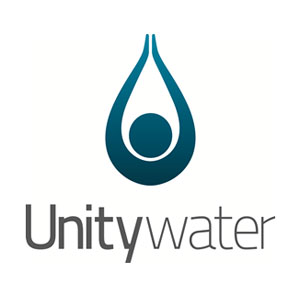 Unitywater pooh-poohs the bowel cancer taboo Bowel Cancer Month in May
Unitywater is pooh-poohing the taboo around bowel cancer and urging people to take advantage of a life-saving test as part of Rotary's annual screening program.
Unitywater has once again partnered with Rotary International to raise awareness of a disease that kills more than 75 Australians every week.
Staff at the water utility have pledged to protect their own health by taking one of the Bowel Scan testing kits available at two of its locations in Moreton Bay and two on the Sunshine Coast.
Unitywater has taken delivery of 300 testing kits to distribute free of charge to staff. The wider public can purchase the kits at participating pharmacies or online between April and May.
Rotary is providing bowel cancer screening kits throughout the month of May, in the lead-up to Bowel Cancer Australia Awareness Month in June.
Bowel cancer is the second most common type of newly diagnosed cancer in Australia affecting both men and women almost equally. It is Australia's second biggest cancer killer after lung cancer.
"It is also one of the most curable types of cancer provided it is found early," said Unitywater Executive Manager of People, Culture & Safety Kenan Hibberd.
"We are proud to be on board supporting Rotary once again in this well-being project which raises awareness of the fact that a simple test could lead to an early, life-saving diagnosis.
"We care about our staff. Their health and well-being is our top priority.
"It is extremely rewarding to partner with a community organisation as part of this important program."
Rotary Club of Noosa Past President Paul Porter praised the initiative of Unitywater for coming on board.
"Anything we can do to assist employees staying healthy and at work is in everybody's interests," Mr Porter said. "We would encourage everyone to follow the example shown by Unitywater staff to take this simple and effective test.
"This is an early detection program that has been fostered by Rotary since 1982. Prompt diagnosis really is the best way to treat any problems associated with bowel cancer."
Unitywater's purchase of the testing kits will fund analytical testing of returned samples as well as important local medical research projects conducted by the Australian Rotary Health Research Fund.
The Bowel Scan Program runs from 1 to 31 May 2016, while Bowel Cancer Awareness month is in June.
For more information, visit Bowel Cancer Australia's Bowel Cancer Awareness Month website or the Australian Rotary Health website.