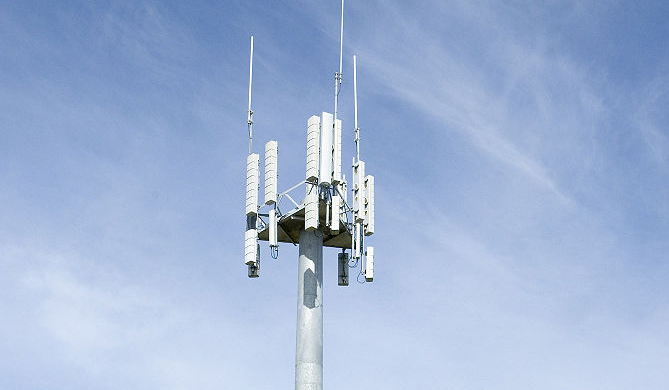 Telstra to spend $50m to prevent ongoing mobile network failures
Telstra will spend an additional $50 million on its mobile network in a bid to prevent ongoing outages that have left the giant telco red-faced and its customers fuming.
Key points:
Three outages had different causes but outcomes were similar
$25 million will be spent on adding more capacity to the core network and nodes
Other $25 million will be used to get a better early warning when network is under stress, failing
The announcement follows a review that discovered a series of problems which led to three major network failures in February and March.
The failures led to public ridicule and Telstra offering a series of "free data days" for its customers.
Telstra's chief operations officer, Kate McKenzie, said a major review by the company, consultants and big equipment suppliers — including Ericsson and Cisco — had identified three key issues, and a number of recommendations were being implemented.
While the three outages had different causes, the outcomes were similar, with the network unable to cope with the mass of customers trying to reconnect, or reregister, when the network restarted after the disruptions.
After an outage, all affected mobiles need to reregister with the network, and the lack of capacity in Telstra's 10 large backhaul nodes across the country was found to have exacerbated delays in bringing customers back online.
Half the upgrade — or $25 million — will be spent on adding more capacity to the core network and nodes, as well as introducing new processes and procedures for network restarts.
The other $25 million will be used to install additional real-time monitoring to get a better early warning when the network is under stress or failing.
Any disruption to services will be of a 'shorter duration': McKenzie
Ms McKenzie said at Telstra's Investor Day brief that the problem of large numbers of mobile users trying to reconnect at the same time after a disruption was a common challenge for networks around the world.
"As a result, we are investing an additional $25 million to increase our capacity to handle a large number of re-registrations occurring simultaneously," she said.
"What this means is that in the event of a disconnection, a much larger number of customers will be able to re-register at the same time, so any disruption to services will be of a much shorter duration."
The first big outage in February was caused by what Telstra at the time called an "embarrassing human error", when an incorrect procedure was followed in taking several of the key nodes offline for routine maintenance.
There were more problems in March after a failed international cable affected domestic operations, again bringing down the national mobile network.
Three days later there was a smaller outage caused by a software failure in Victoria.
"This is an incredibly large and sophisticated network and we can never give a guarantee that disruptions won't occur from time to time," Ms McKenzie said.
"While our focus on the highest levels of reliability will continue to be relentless, we will also focus on being a world leader in the time to recovery when the unexpected happens."
The additional $50 million to improve reliability represents about 1 per cent of the $5 billion Telstra plans to spend on its mobile network in the 2017 financial year.
Source: ABC News