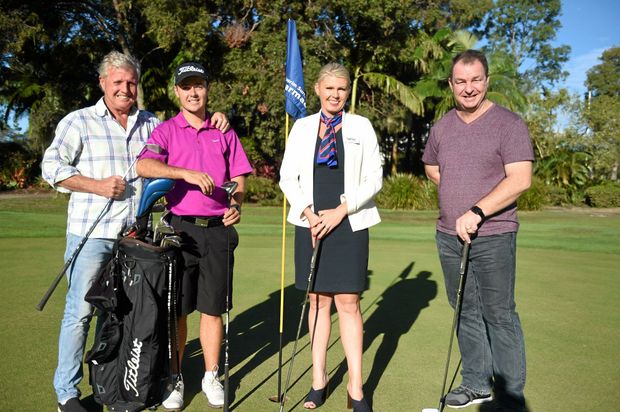 Tee-off for charity to help at risk kids
If you are only going to play golf once this year, this is the tournament to play in.
The Remax Kids at Risk Charity Golf Day is on again to raise much needed funds for educational support across the island.
Pastor Rob Henry said the annual event raised much-needed funds for two educational support networks.
"The first being the Bribie Island Kids Educational Support," Ps Henry said.
"That assists kids with things like uniforms, school packs, getting onto school camps excursions and even down to putting food on the table if the parents are having a tough time."
The golf day will also help fund Bribie's chaplaincy program, which has recently suffered cuts due to lack of funds.
"For this golf day it's high on our means to get some funds in to get that service back where it needs to be," Ps Henry said. Organisers are hoping to raise $20,000 for Bribie students.
Bribie Island State School chaplain Ken Piva said the day is a great way to have some fun while fundraising.
"It's there for their support and give these kids an equal opportunity."
Remax Island Properties principal Victoria Nicholson has come on as a named sponsor for the next three years
"It's a very worthy cause to come out on the weekend to support the chaplains who give their time to help the children of their community," she said.
"We all want a safe, happy community and this is a major factor that can contribute to that."
The charity day will be a four ball ambrose on June 12 at Bribie Island Golf Club. Organisers are looking for businesses to sponsor holes and to donate prizes. For information or to play contact Ps Rob on 0411223415.
Source: Caboolture News