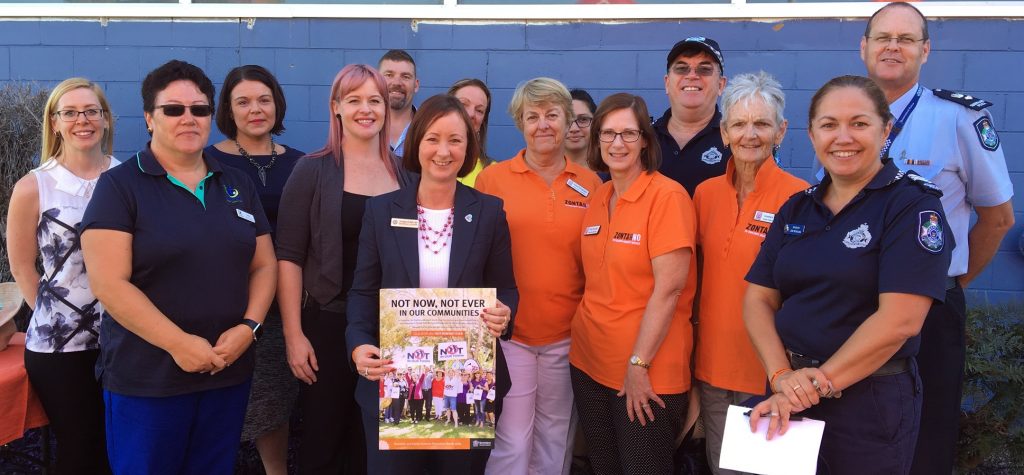 Rise Up Be Yourself (RUBY) at Redcliffe PCYC
The Redcliffe PCYC in partnership with Redcliffe Police Station, Caboolture Regional DV Service, Encircle, Redcliffe Youth Space and ZONTA launched its RUBY (Rise Up Be Yourself) Program last Friday. The program was launched by the Redcliffe's Member of Parliament, the Attorney-General, Minister for Justice and Minister for Training and Skills the Honorable Yvette D'Ath (pictured).
RUBY is a free physical fitness program for women who are, have been, or likely to be experiencing Domestic and Family Violence (DFV).
Held weekly at the Redcliffe PCYC, RUBY is designed to empower women by building physical strength and contributing to general well-being, emotional resilience, self-esteem and confidence through physical exercise in a violence free and safe environment.
RUBY is a unique program allowing participants a different outlet and tools to combat the domestic violence cycle by fostering connected relationships with other women in a safe group environment.
Each session is facilitated by a qualified female group fitness instructor and a female member of the Queensland Police Service will also attend and participate weekly. RUBY can also link participants into existing local services for support, information, referrals and resources.
The project is being coordinated by Sergeant Zoe Rowling (Domestic & Family Violence Coordinator) and Child minding is available if booked through Sergeant Rowling.
For further information please do not hesitate to contact either Sergeant Rowling at Redcliffe Police Station on 32830555 or Redcliffe PCYC on 3385 1900.
If you or a family member are experiencing family violence, a life is being threatened or there's an emergency please call police on Triple Zero (000).
For local support you can contact Domestic Violence Action Centre by calling 3816 3000 or you can rural freecall by dialing 1800 026 262. You can also visit DVACs website here.
For further assistance contact DVConnect Domestic Violence helplines:
DVConnect Womensline
1800 811 811
24 hours, 7 days a week
DVConnect Mensline
1800600636
9am-midnight 7 days a week
Women's Legal Service
Regional 1800 677 278
Brisbane (07) 3392 0670
Kids Helpline
1800 551 800
For young people up to the age of 25 (freecall)
Child Safety after hours
1800 177 135
24 hours (for concerns about children)
Anyone with information which could assist with this matter should contact Crime Stoppers anonymously via 1800 333 000 or crimestoppers.com.au 24hrs a day.
Crime Stoppers is a registered charity and community volunteer organisation working in partnership with the Queensland Police Service.
For all non-urgent police reporting or general police inquiries contact Policelink on 131 444 or Policelink.qld.gov.au 24hrs a day.