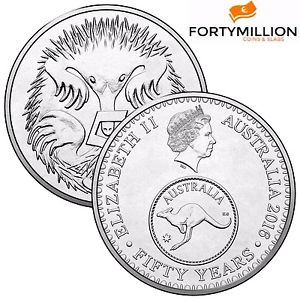 Questions arise on the death of 5c piece
The humble 5 cent piece gets a makeover with a special commemorative 5 cent piece celebrating the 50th anniversary of Australian decimal currency with a image of the iconic Australian penny .
However The Royal Australian Mint earlier this year revealed that it actually costs 6 cents to product a five cent piece.
Canberra coin factory chief Ross MacDiarmid told a Senate Estimates that even though there are around five billion coins in circulation at any one time, the mint still produces about 255 million a year.
"It is actually in decline, which is why it is probably an appropriate time for us to be doing a review," Mr MacDiarmid said at the time.
The former Abbott government has already flagged selling off the mint.
Getting rid of any coins that now cost more to make than they are worth would be seen as logical as part of the move to privatisation.
Mr MacDiarmid said the Mint had submitted a proposal "for a review of the coin array for Australia, which includes looking at the 5c piece" but added that the assessment was "on hold at the moment."
The widespread use of payment card systems, EFTPOS, and now Apple Pay, has made the notion of dumping cash and coins more likely.
Major banks like the ANZ have reported a huge growth in contactless tap-and-go payments.
Last week, the ANZ announced it had introduced Apple Pay for its customers - the first in Australia to do so.
It costs about $110 million a year to replenish the supply of coins in circulation in Australia.
Source : Caboolture News