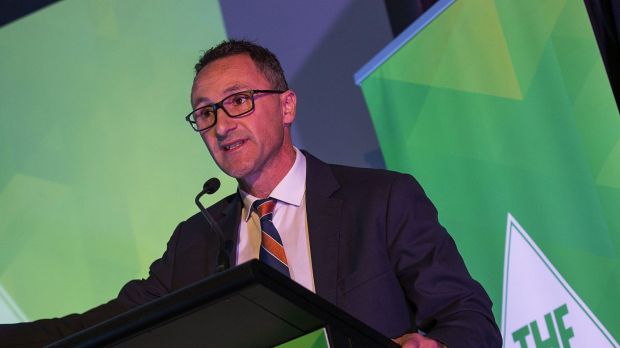 Federal Election 2016: Greens have conditions for any minority government agreement
The Greens would demand changes to Labor's asylum-seeker policies before they would enter into a minority government agreement.
Speaking on Sky News on Sunday, Greens leader Richard Di Natale said Labor leader Bill Shorten's claims he would not make a deal with the Greens to form a government were "tough talk in the lead-up to an election".
"When faced with the prospect of governing, wiser heads will prevail and it makes more sense to enter into a responsible power-sharing arrangement with the Greens," Dr Di Natale said. "Don't for a moment think we can't get an improvement to refugee policy. There is a way through this.
"One of the things I commit to doing if there is the potential for power-sharing or a multiparty government is to improve what we're doing to people seeking refuge and asylum in this country."
Prime Minister Malcolm Turnbull and Mr Shorten have ruled out doing deals with the Greens to form minority governments.