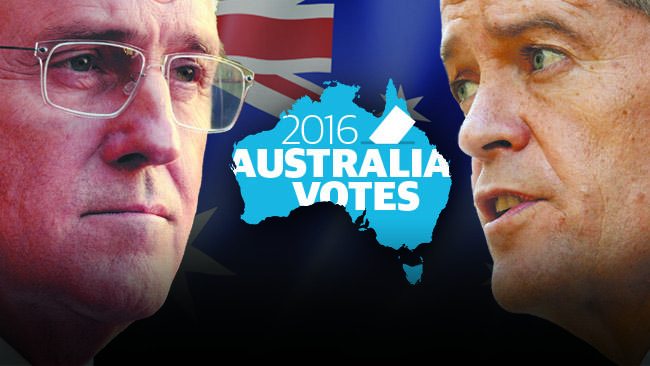 Federal Election 2016 : Greens and Nick Xenophon Press Conferences
Humming along: Richard Di Natale
Speaking to the media in Newcastle, Greens leader Richard Di Natale claimed his party "has never been in better shape for an election campaign". He said the Greens could realistically boost the party's NSW Senate representation from one to two.
Greens leader
Richard Di Natale
has 
also addressed media just now, saying that his party is "
absolutely
humming along
".
Senator Di Natale is in Newcastle, where he has 
highlighted the environment and "
tackling dangerous 
global 
w
arming" as his party's priorities for the election.
The party's never been in better shape for an election campaign... We've seen the two old parties backing huge tax cuts, tax cuts that mean we can't fund our hospitals, and our schools. Well, we are saying we won't have a bar of that.
Senator Di Natale also cited the battle against 
income inequality.
Greens leader Richard Di Natale has addressed the nation, focusing largely on the environmental issues facing the Great Barrier Reef, criticising our reliance on coal and emphasising the need for Australia to transition into a clean, renewable energy economy. 
"You will see the two old parties standing with vested interests, saying, 'Let's continue to dig coal out of the ground, to pollute the atmosphere, to make global warming worse, to lose the Great Barrier Reef, to lose that precious wilderness that we also dearly love, and to hold us back from making that transition that we as a country so desperately need to make'," Di Natale said. 
"We have two old parties, stuck in the past, continuing to prop up these old polluting fossil fuel industries, and holding us back."
With 55 days to the July 2 election, SA's independent Senator Nick Xenophon is gearing up for an ultra-marathon
Independent Senator Nick Xenophon is preparing for an "ultra-marathon" election campaign as he targets the balance of power in the Senate.
Senator Xenophon says the prevention of predatory gambling and protection of Australian jobs will be strongly pursued by the Nick Xenophon Team, which could claim up to four Senate seats in South Australia.
"We want to hold the balance of power because we think there needs to be a strong sensible voice from the political centre to act as a bridge between the left and right of politics," he told reporters in Adelaide.