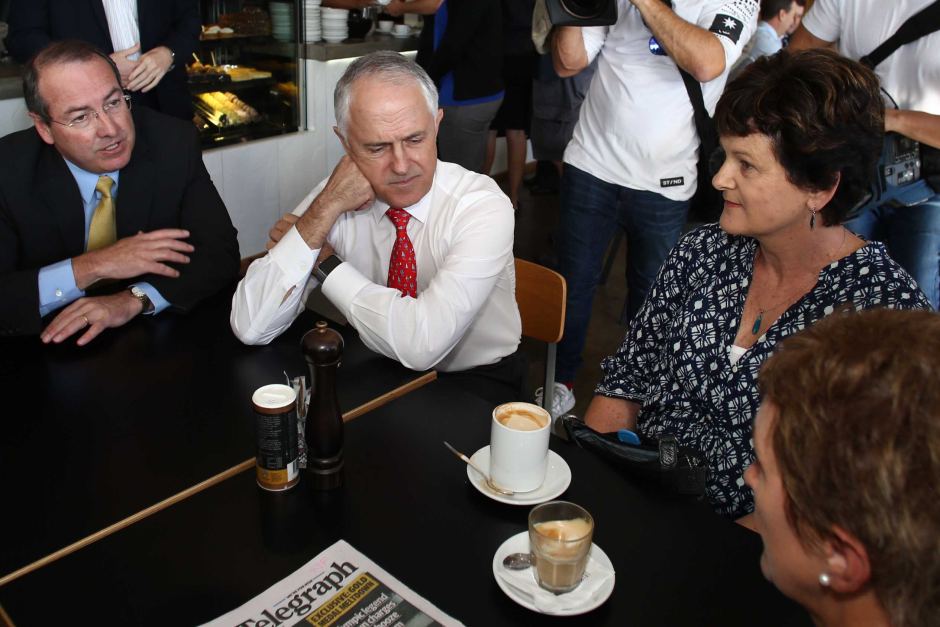 Federal Election 2016: Eden-Monaro cashes in from funding pledges as Liberals bid to retain NSW seat
Prime Minister Malcolm Turnbull has announced millions of dollars in funding in the electorate of Eden-Monaro in the latest bid to help incumbent Liberal MP Peter Hendy hold on to the seat.
Eden-Monaro is a bellwether electorate in south-east New South Wales and has gone the way of government since 1972.
A string of Coalition frontbenchers have visited the seat since the election was called, in a bid to try to head off Labor's push to regain the seat.
Visitors to the region over just the past two weeks have included Assistant Treasurer Kelly O'Dwyer, Justice Minister Michael Keenan, Environment Minister Greg Hunt, Health Minister Sussan Ley and Foreign Minister Julie Bishop.
Mr Turnbull touched down at Merimbula with NSW Premier Mike Baird today to announce money for two local infrastructure projects — the Port of Eden wharf extension and an extension of the Merimbula Airport runway.
Mr Turnbull also used the opportunity to spruik Dr Hendy's credentials as a "leading economist".
"Peter is a great champion for the people of Eden-Monaro and the businesses of Eden-Monaro," he said.
Earlier this month 7.30 reported Tony Abbott supporters had been planning a "dangerous" boycott of the seat as punishment for Dr Hendy's role in ousting the former prime minister.
But Dr Hendy believes the decision to change leaders has been popular with local voters.
He faces a fierce challenge from his Labor predecessor, Mike Kelly, who lost the seat in 2013.
Dr Kelly has sounded confident in recent weeks, saying his loss at the last election was not due to a lack of personal popularity, but the result of the Labor party's leadership woes at the time.
Dr Hendy holds Eden-Monaro on a margin of 2.9 per cent.
Source: ABC News