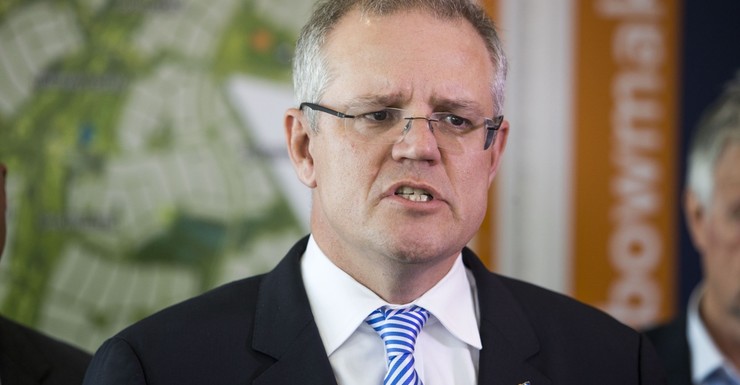 Federal Election 2016 : Coalition under attack – from its allies
The government's superannuation changes are causing angst and confusion. Now it's under friendly fire.
The federal government is under intense pressure from its own side of politics as a result of confusing superannuation changes announced in this month's budget.
Conservative think tank, the Institute of Public Affairs (IPA), attacked the government on Tuesday over its changes to post-tax contributions into super, which impose a $500,000 lifetime cap backdated to July 1, 2007. The government is claiming that the $500,000 lifetime cap is not retrospective.
But in an article on the IPA website titled "Why Scott Morrison's budget super changes are retrospective", executive director John Roskam said the government had thrown the financial planning of hundreds of thousands of Australians into turmoil.
The IPA also criticised the government's announced $1.6 million cap on the amount of funds that could be held in a superannuation pension account post-retirement.
"While the Treasurer claimed that only 4 per cent of superannuation holders would be impacted by his changes, in fact a much higher percentage of Australians will be affected in future years as people's retirement savings grow," Mr Roskam said.
"Indirectly everyone with superannuation is affected, because the government has made the country's superannuation regime unstable and uncertain."
He added: "At every level, this is diabolical. We are going to go as hard on this as we went on the Labor party and media regulation, or Tony Abbott and 18C, or climate change. It is an absolute matter of principle about retrospective law."
Mr Roskam said both of the government's changes were clearly retrospective.
"The evil of retrospective law is that it's unfair. People can't go back in time to change the decisions they made," he said.
The friendly fire didn't stop there, despite comments from Assistant Treasurer Kelly O'Dwyer that "base politicking" was perpetuating several myths about the announced super changes including the aspect of retrospectivity.
"Not true," she said. "The less than 1 per cent of superannuation fund members who are over the lifetime cap as of budget night won't be forced to remove any money from the super system."
But in an interview with Treasurer Morrison on Tuesday morning, 2GB's right wing shock jock Ray Hadley summed up the general confusion by stating that understanding the government's changes "is harder than Chinese arithmetic"
Source: TND