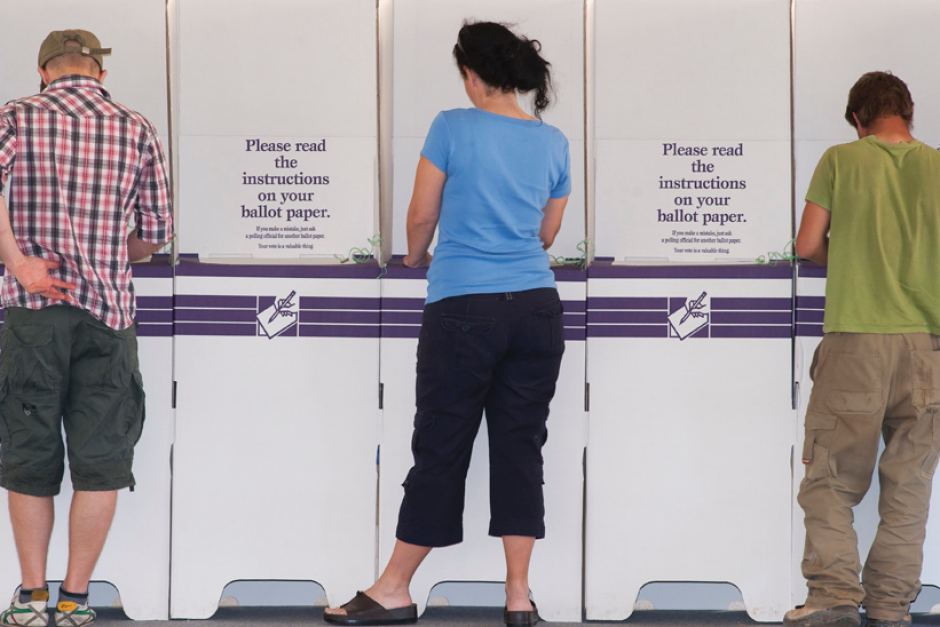 Federal Election 2016: AEC hopes 955,000 missing voters made it onto electoral roll before deadline
The Australian Electoral Commission (AEC) is hoping a large proportion of the 955,000 eligible people not enrolled to vote by April 30 got on the electoral roll before it closed last night.
A large proportion of those not enrolled were are aged between 18 and 24.
According to AEC estimates, 347,264 young people were missing from the electoral roll nationally and would not be able to vote in the federal election on July 2.
Phil Diak, the AEC's media director, said the commission had run an extensive final reminder campaign in the lead-up to the closure of the roll.
"We won't know the figures until we have processed new ennoblements in the coming days and what additions there have been to the 15.5 million Australians who are already on the electoral roll," he told 720 ABC Perth.
Finding lost voters
He said there were a range of reasons eligible people were not on the electoral roll, with the most common being that people moved house or go overseas and simply neglected to update their details with the AEC.
"We write to their old address on repeated occasions and we must, for the integrity of the roll, take them off if they don't respond," he said.
"At the end of the day it is the elector's responsibility."
There are also some people who have personal views on compulsory voting and deliberately do not enrol to vote.
"It is compulsory to enrol to vote," he said.
Punishment not AEC's focus
Mr Diak said the commission was primarily interested in keeping as many people on the roll as possible, not handing out punishments.
Talkback caller Jenny said she dropped off the roll 15 years ago after a period living overseas.
"When I returned to Australia I didn't really think about it," she said.
"When I became aware that I wasn't on the roll my accountant told me it could be a very big issue — it's the fear of more than a fine."
Mr Diak said Jenny's was a common situation and there was no retrospective punishment for people re-enrolling to vote.
"The AEC's concern is just that you are getting on the roll," he said.
Apathy and anger alienates voters
720 ABC Perth listeners suggested a range of reasons why people might not enrol to vote.
"Could it be that once you register to vote you are fined if you forget or don't want to, so maybe it is better not to register in the first place?" Linda said via SMS.
"I don't vote on purpose because my vote makes no difference," Peter said.

"Our representatives in government are clowns, policies have no integrity, and officials all seem to be very wealthy and I struggle."
"The demise of the cake stall at polling places has contributed to the apathy towards voting," Lindsay said.
"I wish I had never enrolled. Politicians do not, have not and almost never will speak for me," Chris said.
Asked why the AEC does not automatically enrol 18-year-olds or allow enrolment up until election day, as happens in some state elections, Mr Diak said the commission was bound by Commonwealth legislation.
"The close of rolls date is very much set in legislation," he said.
"The AEC is an administrator and it follows the rules."
Source: ABC News