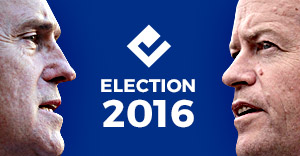 Federal Election 2015: Treasury to release PEFO budget update on Friday
The Federal Government has announced that it will release Treasury's pre-election budget update on Friday.
The Pre-Election Economic and Fiscal Outlook (PEFO) gives an update on budget forecasts, including the iron ore price outlook.
A legacy of the charter of budget honesty, introduced by former Treasurer Peter Costello, it's designed to reveal any changes in the nation's fiscal position since the budget, which was only a fortnight ago.