Caboolture Sports Club unveils historic bold plan for its North Lakes site
This morning the media was given insight to the new Caboolture Sports Club venture at the North Lakes site to be Called North Lakes Sports Club with the first sod dug. On hand was Mr Kelvin Patch, CEO – Caboolture Sports Club Limited, Hon Curtis Pitt, Treasurer, Minister for Aboriginal and Torres Strait Islander Partnerships, and Minister for Sport and Mr David Laner, Regional Manager - Queensland Residential – Stockland.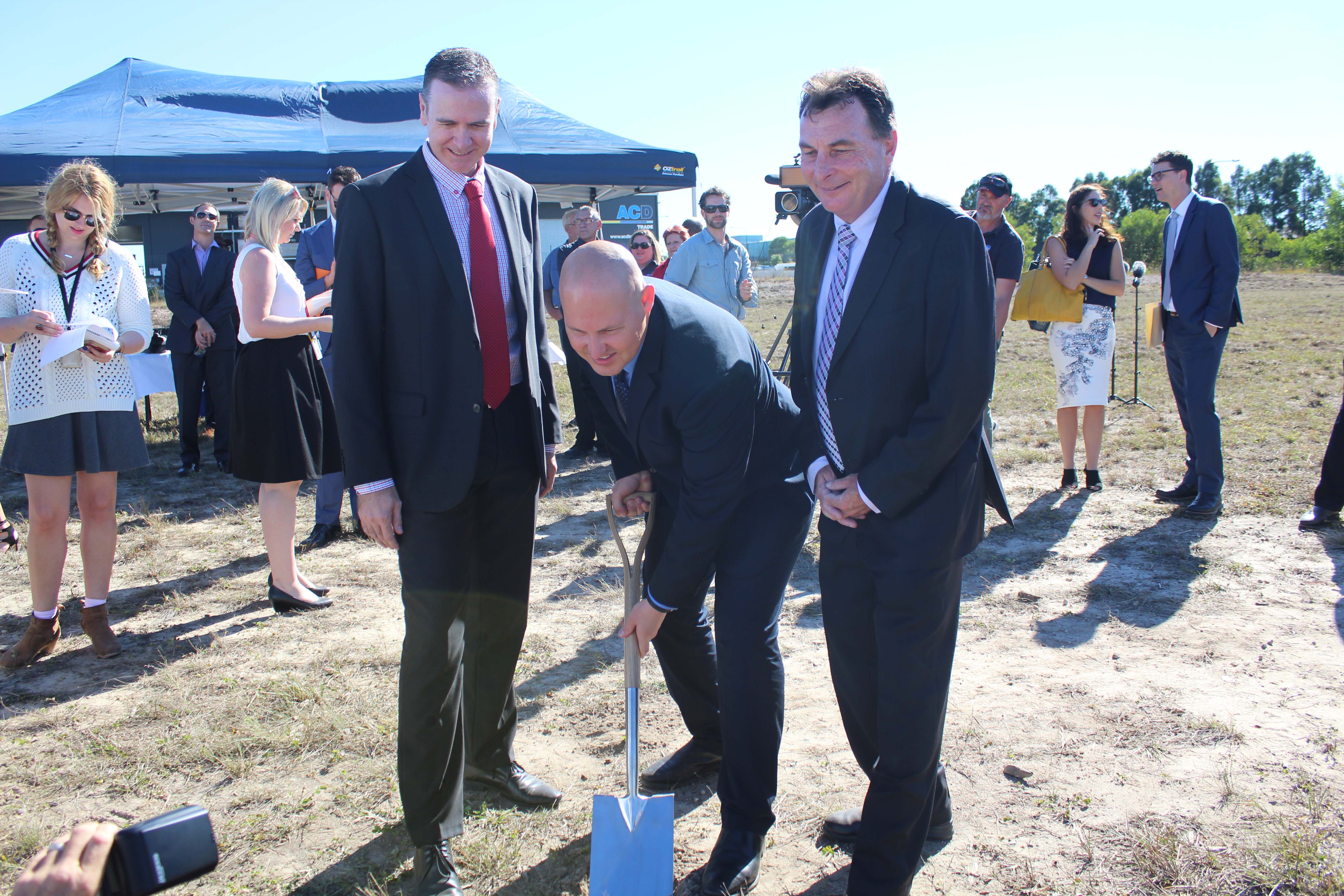 The new North Lakes Sports Club will be located at  36-42 Flinders Parade, North Lakes
A photographic opportunity to see the plans in details was on hand with Consultants Robert Nott, Loren Fox, Nathan Stokes and Alexei Smith who described the plans  as an exciting future for the Caboolture Sports club in the Moreton Bay Region.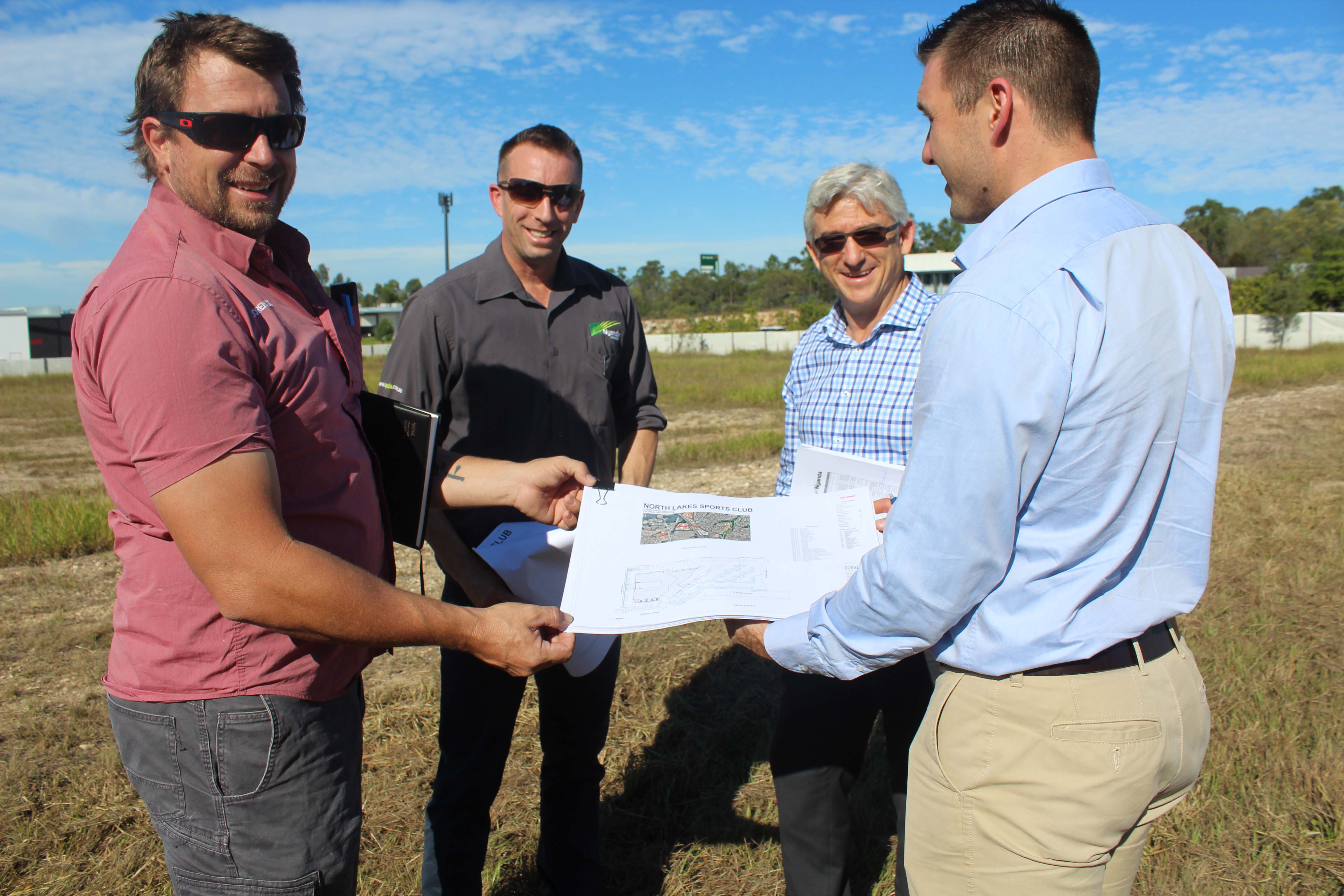 Treasurer Curtis Pitt joined officials from one of Queensland's most successful licensed Club's to launch construction of the $25 million North Lakes Sports Club.
The Treasurer also described the positive financial risk is good value to produce a modern vibrant family venue centrall located in a growing area.
Mr Pitt was amazed that this is the first green field site created for nearly 20 years and is pleased that a non for profit organisation like the Caboolture Sports Club is behind this project. 
Mr. Pitt said "every time I visit the Moreton Bay Region I see lots of activity , It's great to see."
The start to construction follows approvals of the Club's development applications, liquor and gaming licenses.
The project will create an estimated 100 jobs during construction and a further 120 ongoing hospitality jobs once complete, joining a number of other key developments delivering jobs to the region.
The site will cater for 284 car parks, and the club it self will utilise 3500 sq metres of land and cater for 300 seats for patrons including outside zones, cafe and gaming rooms.
Once open, the Club will also provide a significant contribution to the Queensland economy through an estimated $4.5 million annual spend with Queensland suppliers and financial support of local sporting and community groups.
Related Stories: