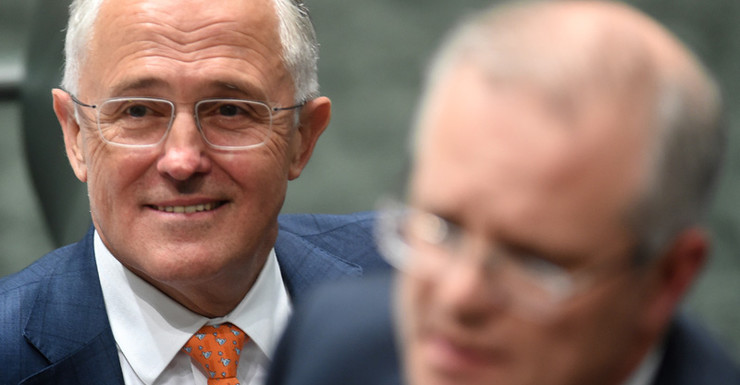 Budget 2016: how you could win or lose
The budget looks like it won't deliver much for most people. But there will be a little pain for the wealthy and some help for low-income people through super.
If you earn an average wage, don't expect much joy from the budget, as it seems Malcolm Turnbull will not target middle Australia in his attempt to stamp his name on the prime ministership.
For high-income earners, the budget will likely deliver some pocket pain. For those on low incomes, a boost to superannuation is predicted.
There may well be some painful cuts or juicy incentives for the rest of us, but none were leaked before budget night on Tuesday.
The only known tax cuts are going to what the Treasurer calls "average income earners", people earning over $80,000. That's actually the average Australian full-time salary. The average salary is closer to $59,000.
To prevent workers on $80,000 moving from the 32.5 per cent tax scale to 37 per cent through "bracket creep" as their wages rise, the 37 per cent threshold will be increased to $85,000.
That move will keep 300,000 people out of the 37 per cent zone. It would deliver about $223 a year to those earning $85,000 and would cost about $430 million a year to implement.
Mr Morrison is unrepentant about not giving tax cuts to those on lower incomes, saying they will benefit from a stronger economy.
An Abbott-era deficit levy on incomes over $180,000 will also be dropped by mid-2017, as previously planned.
Professor Phil Lewis, an economist from Canberra University, said "there are both tax rises and cuts that will affect high-income earners but it looks like there's no redistribution to the lower paid".
Superannuation
Superannuation is one area where Treasurer Scott Morrison will do some remodelling to the detriment of high-income earners. He is expected to match a Labor promise to levy a 30 per cent tax on super contributions of those earning more than $250,000 a year, bringing the threshold down from the current $300,000.
That would bring in $500 million over four years.
He is also expected to reduce the maximum after-tax super contributions high-income earners can make from $180,000 a year to $120,000.
Some last-minute politicking may also see women and low-income earners aided through super.
Labor in power introduced the Low Income Super Contribution (LISC) that gave those earning less than $37,000 super payments of up to $500 a year to ensure their super wasn't taxed at a higher rate than their wages.
The Abbott government announced it would scrap the measure, but it was extended to June 30 2017 through negotiations with the Palmer United Party.
It's likely that something like the LISC will be retained and, in a measure aimed mainly at women's low super balances, those who have had time out of the workforce due to illness or caring duties will be able to make top-up payments when they can afford to.
The LISC is believed to cost around $1 billion a year.
Click the owl for more social policy details. 
Company tax
There is likely to be a small cut to company tax that will grow over time. The Abbott-era "Tony's Tradies" small business measures will also probably be retained.
Infrastructure
This looks like being the big hook Mr Turnbull wants to hang his prime ministerial hat on. The budget will likely put aside $5 billion to fund a series of signature road and rail projects across the country.
These will include Metro rail projects in Melbourne and Sydney and motorways in Queensland.
There will be measures to encourage private infrastructure and startup investment and some funding to kick off the PM's Smart Cities plan.
The deficit
Despite years of "debt and deficit" talk by the Coalition, there is no sign of significant improvement in the budget bottom line. Treasury says the deficit over the next four years will be $108 billion while Deloitte Access Economics reckons it could come in at $129 billion.
Source: TND