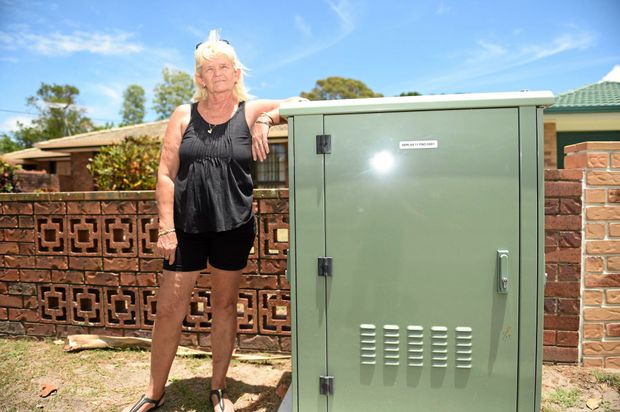 Bribie Island residents experience rough transition to NBN
Two months after the National Broadband Network was rolled out on Bribie Island, many residents have not been satisfied with the service.
Banksia Beach resident Jenny Pearson has not even bothered to connect to the NBN because of the bad wraps from other people on Bribie.
"Ive heard a lot of complaints and that it's just as slow," she said.
"At the moment, the last couple of months, it's been so slow and that's why I won't go on it."
Bongaree resident Peter Buck recently changed from an ADSL connection to a fibre-to-the-node service.
After nearly a month of waiting to be connected, Mr Buck claims his downloads have reduced to a tenth of the ADSL speed and has been told by his service provider that it is "the best they can do".
"They are not sure when or even if they can do any better, pointing out of course that the contract does not guarantee the advertised speeds," he said.
"They blamed a congestion at the Caboolture exchange but who would know if this was true. What is even more upsetting is that I apparently cannot revert to ADSL as they no longer provide that service."
Mr Buck has made a complaint to the Telecommunications Industry Ombudsman but is yet to hear a response.
Coincidentally, the proportion of internet complaints to the TIO from January to March has grown to 35% from 26% at the same time last year.
Ombudsman Judi Jones said many of those complaints related to slow data speeds, unusable services and connection delays.
"These three issues were the top reason that brought internet users to the TIO in January-March 2016," she said.
"Consumers told us about internet services that performed at much lower speeds than they were promised, and long waits for connections and repairing unreliable services."
NBN corporate affairs manager for Queensland Kylie Lindsay said the nbn has seen "higher than forecast orders for services" since nearly 12,000 homes and businesses on Bribie and surrounding areas were connected in mid-March.
"NBN is working closely with retail service providers and delivery partners to bring forward our first available appointments to connect to the NBN service," she said.
"The speed of the service in each premise is dependent on a number of issues, including some factors outside the NBN's control like equipment quality, software, in home wiring, modems, broadband plans and how your service provider designs its network."
Member for Longman Wyatt Roy said "where there are any individual issues at individual addresses, we're helping locals to work with their telcos and NBN Co to ensure a smoother transition".
Source: Caboolture News