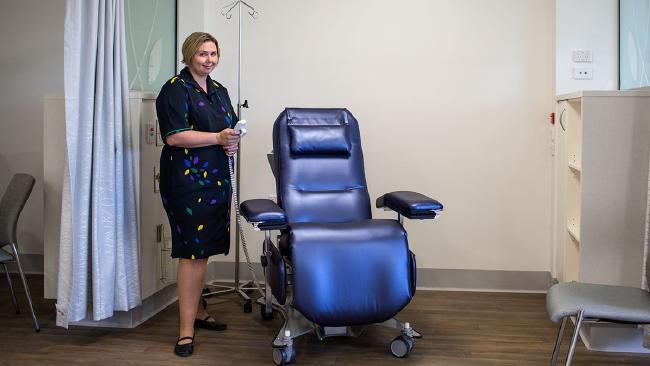 Australia's first state-of-the-art private cancer centre has opened in North Lakes
Australia's  first private integrated cancer centre has opened in north Brisbane.
The Icon Integrated Cancer Centre combines a 15-chair day hospital, two radiation therapy units and an on-site pharmacy.
The doors were opened to the centre at North Lakes, between Brisbane's CBD and the Sunshine Coast, yesterday.
All treatments, including haematological, chemotherapy, radiation or a combination, are delivered on the site.
Icon Group chief executive Mark Middleton said the centre had the capacity to deliver treatments to 15,000 patients per year.
"From the start, the patient and their needs are first," he said.
"The integrated centre approach means we are working as one team, supporting the patient and the result is a comprehensive service delivered by familiar faces who understand the individual needs of their patients."
North Lakes is the first of three integrated centres operated by the Icon Group, a private specialised cancer care organisation.
The group plans to open another in Melbourne in mid-June 2017 and a third in Canberra, expected to open in late 2017.
Source: Quest News