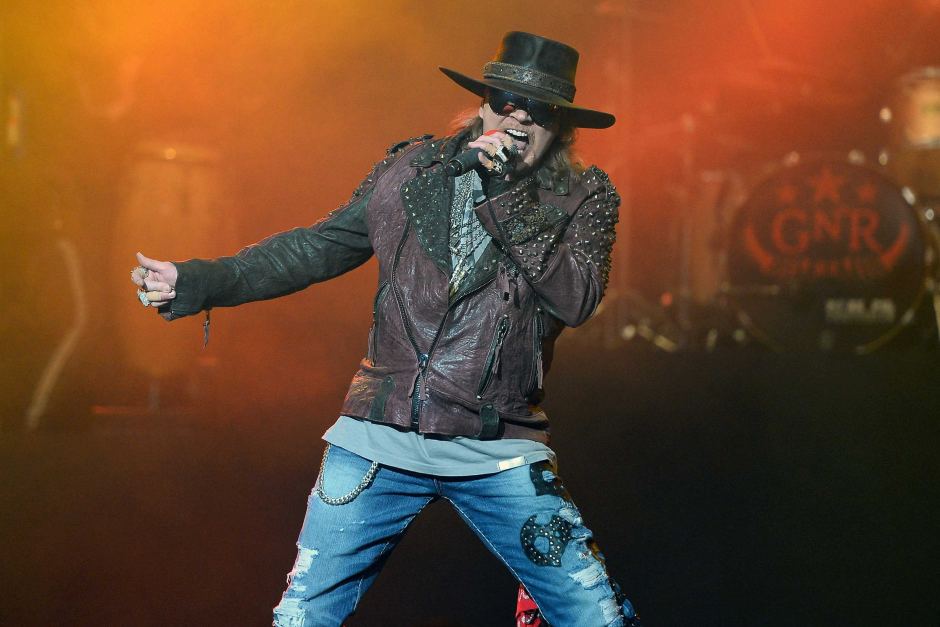 AC/DC bandmates, Axl Rose tackle Brian Johnson rumours, doing 'justice' for fans in new video
AC/DC bandmates Angus Young and Cliff Williams, along with new frontman Axl Rose, have addressed rumours surrounding the replacement of long-time vocalist Brian Johnson in a new video posted on social media.
The New Video is available here
The video comes ahead of Rose's first performance with the band in Portugal, tomorrow.
Rose replaced Johnson, who had been advised to stop playing live or "risk total hearing loss", for the band's Rock or Bust world tour, which is set to play 12 European dates.
The band addressed rumours suggesting that Johnson was fired, with guitarist Angus Williams firmly stating "that's not the case".
"It's a horrible thing and I hope that it gets better," 54-year-old Rose said about Johnson's risk of hearing loss.
"I'm not dancing around about this because it's not like someone said they were going to do something else, it's because of a very unfortunate circumstance."
Johnson has previously said he was "personally crushed" to give up touring due to his hearing loss, but vowed that he was not retiring and would continue to record.
The release of the video comes just as Rose confirmed that it was his idea to approach AC/DC about helping to complete their world tour.
"I called the day I read about it in the news, that there was a situation going on with Brian's hearing," he told BBC 6 Music.
"I called a guy who's their production manager right now... because I knew there was going to be a problem with having dates on sale and dates sold and stuff like that. So if I could help, and if I was able to do it, and they were interested, I'd love to help. And that's how it started."
Rose added that he was not touring "in any way out of any disrespect to Brian".
"I can't take anything away from his singing at all," he told the BBC.
"He's a great singer and it's really challenging to sing it. I'm just trying to do it justice for the fans."
Rose's hiring sparked some criticism from fans, with reportedly several thousand requesting ticket refunds for some of the European shows.
These have now all been re-sold, according to the BBC, with Rose due to alternate between performances with AC/DC and Guns N' Roses.
Brian Johnson and lead guitarist Angus Young perform onstage during their 'Rock or Bust' world tour in Sydney.
(AAP: Joel Carrett)
 Source: ABC News