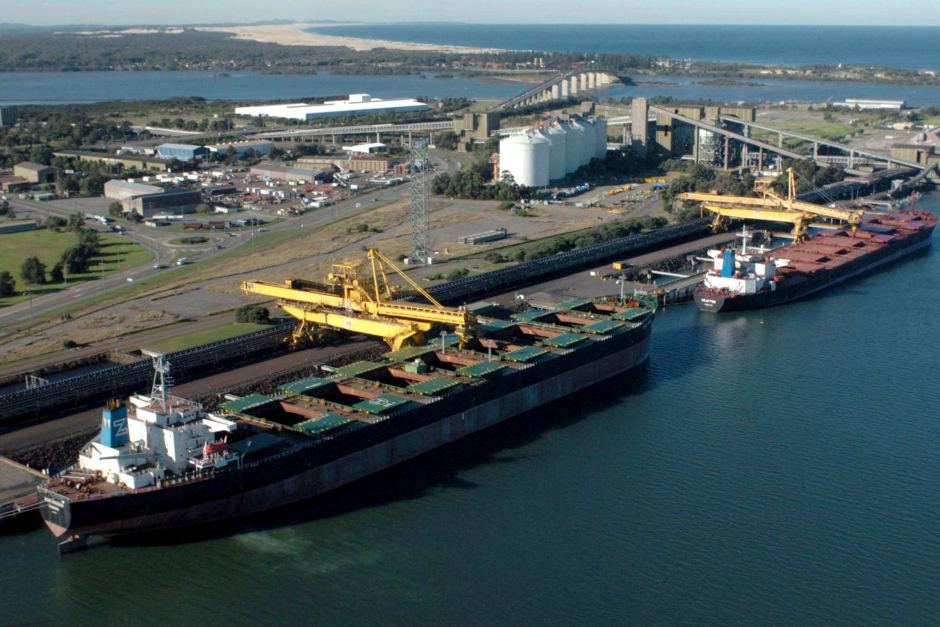 Trade deficit blows out to $3.4b, fifth largest on record
Australia's trade deficit blew out dramatically to $3.4 billion in February, the fifth largest figure since the Australian Bureau of Statistics started recording the data 45 years ago.
Four of the five largest deficits on record have now been racked up since June last year, including December which has been revised out to $4 billion, the biggest deficit on record.
Market expectations had been for the deficit to narrow to $2.4 billion.
While imports remained flat, exports on a seasonally adjusted basis fell 1 per cent, or $308 million.
UBS economist Scott Haslem said the deterioration was a surprise, with the deficit now stuck in a record $3 to 4 billion range over the past year.
"Export values continue to weaken near the lowest level in three years, which suggests the recent rebound of the Australian dollar is unhelpful," he said.
The value of iron ore fines exported in February rose 10 per cent – or $237 million – on the back of an 8 per cent increase in volume and 3 per cent rise in price, while the value of lump iron ore shipments jumped 22 per cent.
However, exports of coking coal – another key ingredient in steelmaking – fell 28 per cent, with volumes and prices down 17 per cent and 13 per cent respectively.
Exports of liquefied natural gas – which had been expected to help narrow the deficit – also fell 2 per cent.
Despite increased volumes, LNG prices fell 4 per cent in February, dragging the overall performance down.
Gold exports – which tend to be fairly volatile – tumbled 20 per cent, or $290 million.
Rural goods exports fell 5 per cent, or $200 million, pulled down by an 11 per cent fall in the value of cereal shipments, while meat and processed meat exports were down 4 per cent.
Downward revisions show trade worse than first thought
JP Morgan's Tom Kennedy noted "chunky" downward revisions to the data released in the past six months, totalling $2.5 billion, showing the trade backdrop was even weaker than first thought.
"Services exports also surprised to downside, slipping 0.8 per cent over the month, marking the first decline since mid-2015," Mr Kennedy added.
"While it is still early days, the resilience in the currency in the past few months will be a headwind for the services sector, meaning the stellar run in the second half of 2015 is unlikely to be repeated."
Capital Economics analyst Phil Dales said, after stripping out price effects, net trade may have added 0.2 percentage points to real GDP growth in the first quarter, a smaller boost than the 0.5-percentage-point contribution expected before the February figures.
"That may not sound like much of a difference, but it could prove significant since the recent retail sales and building approvals data suggested that the growth of domestic demand slowed in the first quarter," Mr Dales said.
"After rising by a respectable 0.6 per cent in the fourth quarter of last year, GDP may not have grown much at all in the first quarter."
Source: ABC News