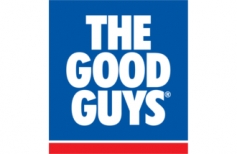 Stock Market : The Good Guys consider $1b market listing
Household appliance and consumer electronics retailers The Good Guys are considering a stock market float, which could value the group at about $1 billion and fund further expansion.
The amount raised via an IPO would depend on factors including how much of the business is sold by the Muir Family and the company's debt level, a person familiar with the situation told AAP.
The Good Guys - who operate about 100 stores nationwide - could have an enterprise value of around $1 billion, and raise up to $500 million via an initial public offering, the person said.
Chairman Andrew Muir said Monday that it was 'the next logical step in the evolution and growth' of the company, which has annual sales of around $2 billion and more than 4,000 staff.
'Over the past five years, we've moved toward a more centralised and corporatised business model to remove the constraints to the growth of our business,' Mr Muir said in a statement.
'We are now ideally placed to pursue our growth plans and a new ownership structure will provide greater access to capital and new opportunities.'
The Good Guys compete against retailers including Harvey Norman, Bing Lee, JB Hi-Fi and a string of online retailers.
Dick Smith was also a major rival before its recent demise.
The Good Guys has appointed external advisers including Helfen Corporate Advisory to explore a possible IPO on the Australian Securities Exchange.
Around half of The Good Guys stores are owned by the group, with the rest owned by store managers.
The company is in the process of taking full ownership of the remainder of the stores that it doesn't already own, which is expected to be completed by mid-2016 as previously announced in October.
The first The Good Guys store opened as Ian Muir's Radio Electrical Centre in Melbourne's northern suburbs in 1952.
Source: AAP