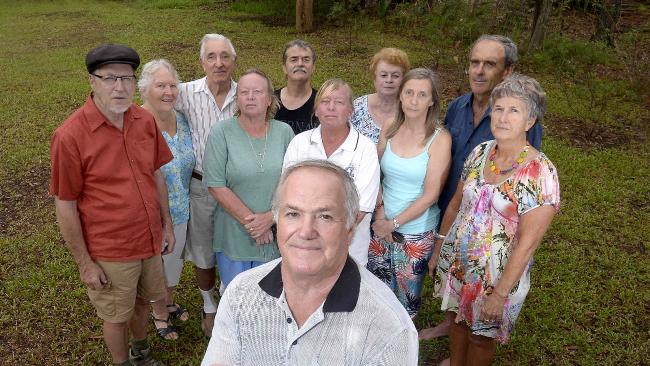 Rural residential lifestyle here to stay, but existing areas set to change to meet housing demand
The thirst for housing is ­devouring a way of life, ­residents warn.
A group of homeowners neighbouring the newly ­approved Stage One of sub­division Bestow at Burpengary said they were shocked their formerly rural residential-zoned properties could now be surrounded by units and houses on small blocks.
The residents' homes, on Coutts Drive in an area bounded by Morayfield and Lindsay roads, now fall into an "emerging community zone — transition precinct" in the new Moreton Bay Regional Council Planning Scheme, enacted on ­February 1.
Laurie Russo, unofficial spokesman for the group, said more than 36 residents signed a petition against the development. Mr Russo said the result left them feeling their way of life was under threat, and that other rural owners should be wary.
"We purchased our property to have a nice, quiet rural lifestyle, but there will be a ghetto at the top of the street," he said.
He said in 2008, 40 residents "chipped in" to fund a $30,000 court battle over a proposed bus depot on a block now a candidate for development into units.
That time they won, he said, but "it is now extremely difficult for us to mount a case to appeal this approval".
A MBRC spokesman said rural residential lots covered 10.5 per cent, or more than 20,000ha, in the council region.
"(The region is) predicted to grow by more than 40 per cent over the next two decades … so it has never been more important to plan now and to get it right for ­future generations," the spokesman said.
"A total of 1529ha of land that had previously been zoned as rural residential or park residential in the superseded Caboolture and Pine Rivers plans has been transitioned in the new planning scheme as potential emerging community, general residential or township zones."
Population growth "only possible through urban development"
By 2036, the Moreton Bay region will be home to as many people as in the whole of ­Tasmania, council predicts.
A Moreton Bay Regional Council spokesman said the new planning scheme was designed to provide "flexibility for a variety of lot sizes to maintain the affordability and lifestyle that attracts new residents to the region".
The scheme came into effect in February with developers able to apply for approval under superseded schemes until January 31.
QUT Property Economics Professor Chris Eves said population growth was only possible through urban development.
"This can only be achieved by high-rise residential, infill housing, or traditional residential houses on city-fringe locations," he said.
"Often, these are (city-fringe) areas that had previously been zoned rural residential.
"There will always be a market for rural residential lifestyle blocks but the ­location of these blocks is crucial to ensure long-term viability.
"Higher population growth places pressure on all housing sectors and these need to be shared across all communities."
Source: Quest News