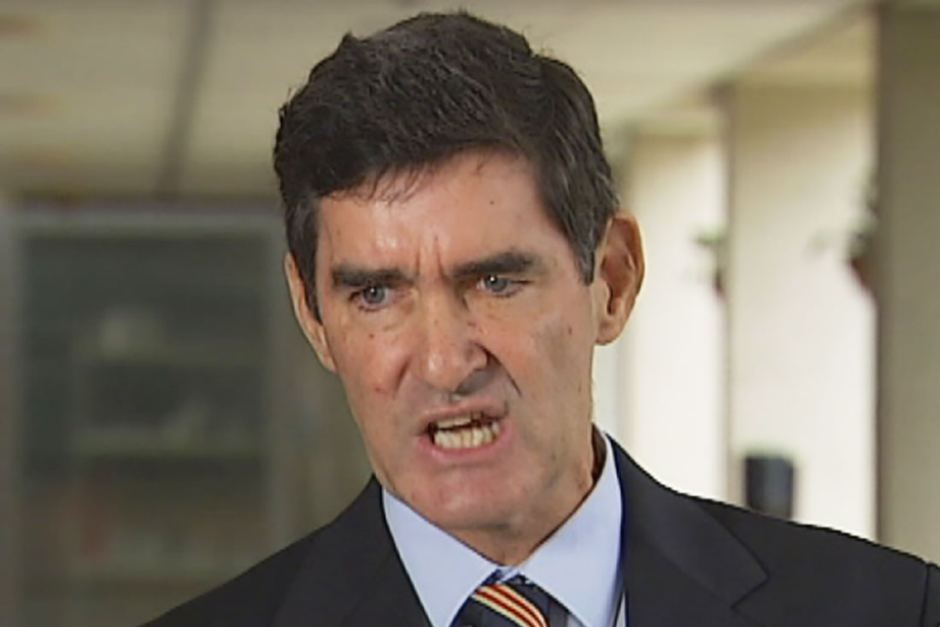 Queensland speaker Peter Wellington 'not intimidated' by LNP on anti-bikie law vote
The Speaker of the Queensland Parliament, Peter Wellington, has accused the Opposition of trying to intimidate him into not voting in a future debate on anti-bikie laws.
Mr Wellington has rejected a formal request from Deputy Opposition Leader John-Paul Langbroek to stay out of the debate when it comes up later this year on replacing the previous government's anti-gang legislation.
It is claimed the independent MP could not be impartial given his criticism of the legislation and his support for a man arrested under it.
The Speaker responded from the chair, then stepped down to continue his reply as the independent Member for Nicklin.
"I would normally respond to correspondence of this nature by return correspondence," Mr Wellington said.
"However given that the Deputy Leader of the Opposition published his letter to me to the world at large, I believe a statement to the Assembly is the most appropriate method of response.
"I wish to advise that if my vote is required, I will vote.
"The Deputy Leader of the Opposition seeks to deny me a voice and a vote on a matter that is not yet even before the house."
Mr Langbroek asked Mr Wellington to withdraw that comment, which he did.
But from the floor of the house the MP ramped up his criticism of the Opposition's request.
"To claim I stand up for criminals is a nonsense. Neither do I take advice or money from criminals," he said.
"My last election campaign cost less than $5,000 and I funded it 100 per cent myself.
"I will as always cast my vote if necessary according to the merits of the question before the house.
"I will not let the vote of my constituency be denied through intimidation."
Source: ABC News