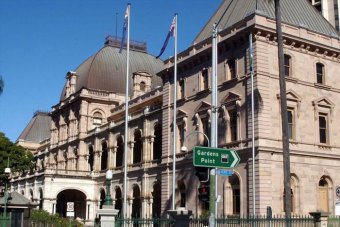 Queensland Government set to strengthen anti-terror laws
The Palaszczuk Government will strengthen laws to give police greater powers to respond to acts of terrorism and public emergencies in Queensland.
"For my government, public and community safety is paramount. These laws will provide stronger safeguards to deal with and prevent acts of terrorism. Importantly, they will help keep Queenslanders safe," Premier Annastacia Palaszczuk said.
The Premier said terrorist organisations, such as Al-Qaeda and ISIL, have repeatedly advocated attacks on people of western nations at home as well as abroad.
"The shocking events of Paris last year and Brussels just last month highlight the very serious risks to public safety and the dangers ordinary people face from acts of terrorism," she said. 
"Thankfully, Queensland's preventative detention laws and terrorist emergency powers have never had to be used. But they have been tested in national and state counter-terrorism exercises.
"These exercises, as well as terrorism-linked incidents in New South Wales and Victoria, have highlighted the need for the changes we are now making.
"We need national consistency in these laws and my Government is determined to work towards that."
Police Minister Bill Byrne said the new laws would equip police with the powers they need to respond swiftly to any public emergency.
The new laws will:
enable police to require any person or organisation to provide information during a declared emergency to manage or resolve the emergency
create an offence for refusing to provide information sought by police or to give false or misleading information
provide for penalties, including up to 10 years imprisonment, to deter people from failing to provide information sought by police or giving false or misleading information
amend the power to require a person provide their name and address to include their date of birth
enable a terrorist emergency to be extended beyond 14 days and up to 28 days
provide for a terrorist emergency declared area to be a moving area corresponding with the movement of a particular person
extend the power to search and seize vehicles as they leave or enter a declared area
broaden the power for police to seize things from a person during a terrorist emergency to include things the person may use to cause harm.
Mr Byrne said the police powers and provisions relating to the disclosure of information will also apply to chemical, biological and radiological emergencies.
The existing Preventative Detention Order scheme will be amended to enable an order to be made for a person whose real name is not known.
"To fast track this process, police will be able to apply for a Preventative Detention Order and a Prohibited Contact Order electronically or over the phone, rather than in writing," Mr Byrne said.
 
"The new laws balance a person's rights and liberties with the need to keep Queenslanders safe."