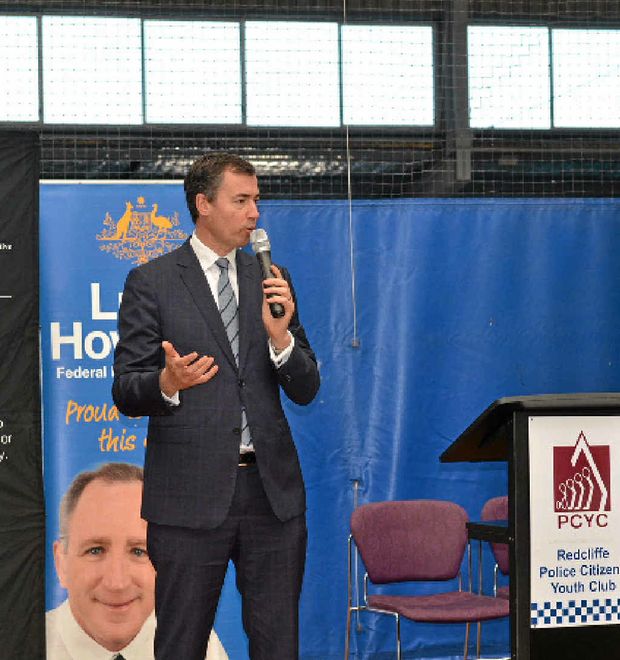 Police set to target ice dealers instead of users
A new Crime Stoppers initiative hopes to heal the damaging impact of methamphetamine in communities around the Moreton Bay region and the nation.
Residents can "dob in a dealer" anonymously to help police with important intel on the supply of drugs such as ice as part of the campaign, which was launched in the region at an Ice Forum at Redcliffe last Wednesday.
Queensland Crime Stoppers CEO Trevor O'Hara said initial results from the campaign's national launch on February 22 had been promising, with a 480% increase of callers relating to ice.
"Interestingly, out of that 660 contacts, only 15% of them have been about drug users… and it's really important that Dob in a Dealer is targeting the dealers, we're not targeting those who are using ice," he said.
The Crime Stoppers campaign has received $1 million of federal funding but Justice Minister Michael Keenan announced at the forum there would be an additional $241million to go to with the $300 million over four years of funding towards drug and alcohol rehabilitation.
"We've absolutely got to decrease the demand for this drug if we're going to do something to impact supply," he said.
"Queensland will get a significant proportion of that."
"It's very powerful (ice) and people can get addicted in a very short space of time."
Mr Keenan said traditional drug and alcohol treatment was "not particularly effective in relation to ice" due to its harmful effects on the user.
"The way we've got to treat it has got to be different and we've made a very significant investment in that," he said.
Primary Health Network Brisbane North acting CEO Jeff Cheverton said the demand for treatment services for drugs and alcohol, particularly ice, "far outstrips supply".
"There's a significant number of people who want information, who want treatment, who might be interested in coming off ice and changing from being addicted to not being addicted and there are simply not enough services to respond to that need," he said.
Mr Cheverton did not have an answer from the Federal Government about how much funding would come to the region but said the PHN was ready to support service providers and agencies when specific money was allocated.
"We're currently all dressed up and ready to go in terms of putting in place some additional services because we know that everyone in the region is really stretched, particularly in Caboolture," he said.
He added it was good to see the government, particularly Health Minister Sussan Ley, take steps to focus on drug addiction as a health problem.
"Obviously police and others need to respond to criminal activity but when you're talking about the people on the frontline who have become addicted to this substance, a criminal justice response is not the most human response," he said.
"We believe the best response is to offer them support and at the moment, there are people who want to get off the drug and they're not able to access support."
Dob in a Dealer by phoning Crime Stoppers on 1800 333 000 or online at their website  crimestoppers.com.au
Source: Sunshine Coast Daily