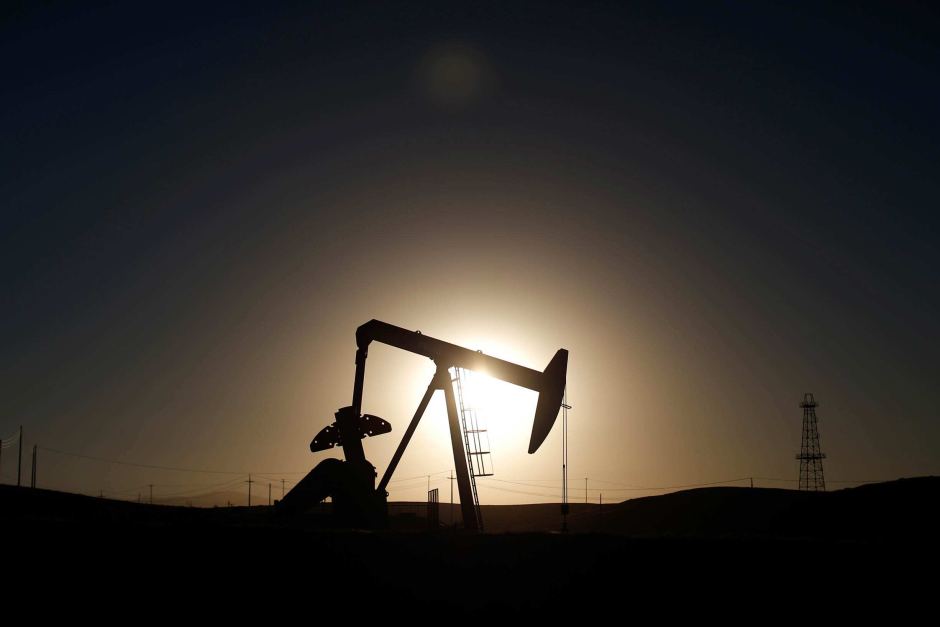 Oil prices keep rising despite few signs of supply dropping
Oil prices are continuing to test four month highs despite fears that the drivers behind the rise are not sustainable.
Overnight, the US-focused West Texas Intermediate crude price pushed above $US40 a barrel, while the key global benchmark Brent crude price traded just shy of its highest price this year.
The steady rise has been in large part driven by the belief that major oil producers, meeting in Doha this weekend, will vote to freeze production at January levels.
The Brent price was given an additional kick along with the North Sea rig maintenance season expected to restrict supplies, while the US price was supported by a surprisingly large fall in oil inventories last week.
US prices have risen 3.6 per cent over the past month, while Brent is up close to 6 per cent.
OPEC production rise driven by Iran
But while prices have been rising, so has production feeding into the already well established oil glut.
A survey from the independent commodities research house Platts found oil production from the Organisation of the Petroleum Exporting Countries (OPEC) rose by 40,000 barrels per day (b/d) to 32.38 million b/d in March.
The increase was largely driven by now sanction-free Iran boosting its production by 110,000 b/d, more than offsetting production declines in the United Arab Emirates as well as the troubled fields in Libya, Nigeria and Venezuela.
Platts said Saudi Arabia — OPEC's largest producer — had maintained its production at 10.2 million b/d for the third consecutive month.
Platts senior editor Eklavya Gupte said Iran and Iraq remain the big swing factors, having driven OPEC output higher in March, while Saudi Arabia has been more neutral, keeping production steady since January.
"Neither Iran nor Iraq has made firm commitments to the Doha talks, but their collective stance could be a decisive element regarding any agreement over a production freeze," Mr Gupte said.
Doha meeting may not deliver production freeze
However there is a far from unified front among the 13 countries that have so far confirmed their attendance in Doha.
Iran has publicly refused to participate until it reaches a daily production of 4 million barrels per day, which is still 20 per cent above current levels of 3.2 million b/d.
As well, Saudi Arabia's deputy crown prince Mohammad Bin Salman recently voiced confidence that the Saudi economy could withstand "lower-for-longer" oil prices.
RBC's head of commodity strategy Helima Croft said this seeming comfort with scuttling the production freeze puts the Saudis at odds with not only the fragile oil producers, such as Venezuela and Nigeria, but also its traditional allies in the Gulf.
Qatar has been at the forefront of efforts to broker an agreement in Doha, driven by concerns about possible credit rating downgrades and increased borrowing costs.
Morgan Stanley's commodities team believes the market is getting ahead of itself on price.
In an overnight note to clients, Morgan Stanley warned that the Brent rally does not imply any upside for price or evidence of a faster recovery in the global production imbalance.
The investment house also noted that the market may be "too excited" by the 4.9 million barrel decline in US inventories last week which was affected by a series of "one-offs" which are unlikely to be repeated.
Source: ABC News