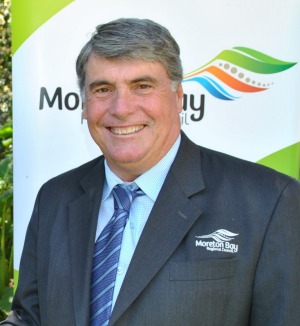 Morton Bay Regional Council Election 2016 Analysis
Your New Look Moreton Bay Regional Council 2016-2020
Mayor Allan Sutherland (incumbent)
Division 1 Brooke Savige (New)
Division 2 Cr. Peter Flannery (incumbent)
Division 3 Adam Hain (New)
Division 4 Cr Julie Greer (incumbent)
Division 5 Cr James Houghton (incumbent)
Division 6 Cr Koliana Winchester (incumbent)
Division 7 Denise Sims (New)
Division 8 Mick Gillam (New)
Division 9 Cr Mike Charleton, (incumbent)
Division 10 Matt Constance (New)
Division 11 Darren Grimwade (New)
Division 12 Cr Adrian Raedel (incumbent)
The Mayoral race in 2016 was just as interesting as it was in 2012 for the Moreton Bay Regional Council Election with the result just as much a focus, in the numbers.
Two-term incumbent Allan Sutherland re-elected as Mayor is the only common element between the two events and despite the myth and social media suggesting how unpopular he is, while the ballot box appears to show a favourable sentiment among voters.
To illustrate in 2012 Allan Sutherland attracted support to the tune of 78,211 Voters at 42.17 % of the total vote out of 197,842 votes cast while in 2016 his support rose to 108,984 at 50.97% out of the total vote of 233,848.
His closest rival in 2012 was Chris Whiting who attracted 25.65% of the vote and in 2016 Dean Teesdale only got 18.09.
The Informal vote also got noticed  with strong gains here too in 2012 13,370 or 6.25% garnering big gains here in 2016 20,013 at 8.56%.
The Number of candidates in 2012 was the same in 2016 with six candidates.
As to the make up of the new council women also made gains here too with a record number of women contribute to the new Moreton Bay Regional Council with female representation will at least double, with women earmarked to assume four or possibly five of 12 councillor positions.
Each of the  two previous Moreton Bay Councils, elected in 2008 and 2012, had only two female councillors.
The Moreton Bay Region's only female incumbent councillors – Julie Greer (Division 4) and Koliana Winchester (Division 6) – were re-elected after both received two-thirds of primary votes in their respective districts.
Brooke Savige was well ahead of five other Division 1 candidates after securing 46 per cent of votes, while Denise Sims was 1849 votes ahead of Jason Kennedy in Division 7, with 83 per cent of votes counted.
Kimberly James was 797 votes behind Adam Hain in Division 3. Here the election was highly politically charged in some cases personal however one of the common candidates between 2012 and 2016 is Kimberley James whose vote attracted a drop in support from 6,261 (41.48%) from 15,993 votes cast to 5,610 (30.67%) from 19,843 votes cast.  The other major difference is in 2012 there were only two candidates while in 2016 there were 5 and this showed in Adam Hain vote only marginally better then Kimberley James due to the Third place Candidate Craig Hewlett with a credible 2,858 (15.62%)
As well as Cr Greer and Cr Charleton,  (Division 9), Adrian Raedel (Division 12), James Houghton (Division 5) and Peter Flannery (Division 2) are also set to remain as councillors.
In Division 10, Matt Constance was elected to replace retired Hills District and Bunya councillor Brian Battersby, former State Member for Morayfield Darren Grimwade claimed victory over Paul Smith in Division 11, set to replace retired Samford-based councillor Bob Millar. This was despite Mr Smith winning the vote at four of the eight polling booths in Division 11, with voting at Mt Nebo tied.
The contest to be Division 8 councillor still remains on a knife's edge, with 22-year council veteran Mick Gillam 640 votes ahead of his closest challenger Chris Kelly, with 85 per cent of votes tallied.
Finally informal votes get noticed with Caboolture polling booth having the highest percentage of informal votes in Moreton Bay (15.48 per cent), and Toorbul (1.86 per cent) the lowest.
The highest and lowest levels of informal votes in area were at Bray Park High School (9.41 per cent) and Bunya (2.66 per cent).
Almost 2 weeks after the election finally divisional results have been declared for the Moreton Bay regional Council.  One reader has asked the question Chris Kostecki Why does it take so long to count? Surely it doesn't take over 2weeks for postal votes to come in & be counted! Should be online & then would be instant!.
The question here is what is the hold up to declare those divisions.