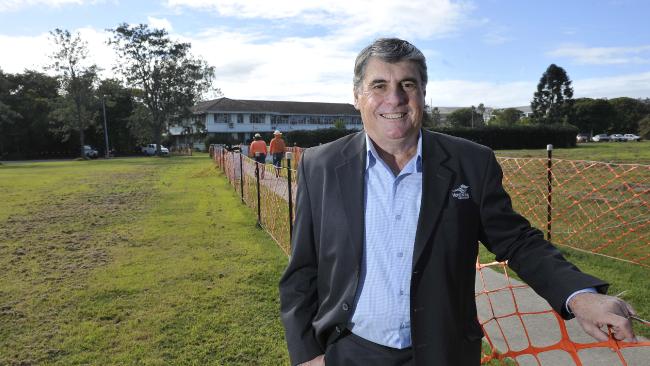 Moreton Bay Regional Council encourages everyone to Explore Moreton Bay this May
Moreton Bay residents are urged to lace up their joggers and explore the Moreton Bay Region on foot and by bike this May.
Moreton Bay Regional Council Mayor, Allan Sutherland said the 'Explore Moreton Bay' program encouraged residents and visitors to discover more of the Moreton Bay Region in a healthy and active way.
"We all know that walking and cycling is good for health and fitness, but it's also a great way to rediscover many of our region's best locations," Mayor Sutherland said.
"The best part about it is you don't need to go far to find some really beautiful spots. It could be as simple as exploring your local area or our hinterland creeks and lookouts with family and friends."
The Mayor said council would host a variety activities and events to help residents and visitors Explore Moreton Bay in the month of May - with many of them offered at little to no cost.
"From heritage trails to bush walks, there's an event to suit all ages and fitness levels," Mayor Sutherland said.
Explore Moreton Bay activity bookings will open on Tuesday, 12 April 2016.                                                                                   
For a full list of activities and bookings visit www.moretonbay.qld.gov.au/explore or call 3205 0555.
Activity brochures can also be found in council's customer service centres and council libraries.
Major Walking Event Dates:
Free Healthy & Active North Lakes (Lake Eden) – 9am – Friday, May 6
Heart Foundation Walk and Breakfast (Beachmere) – 7am – Monday, May 9
Heart Foundation Walk and Breakfast (Caboolture) – 8am – Thursday, May 12
RSPCA Million Paws Walk (Dakabin & Samford) – Sunday, May 15 – for details and entry details visit www.millionpawswalk.com.au/Queensland
O'Tag Foreshore Fun Run (Redcliffe Jetty) - 6.30am - Saturday, May 28 - for details and free entry visit www.moretonbay.qld.gov.au/explore