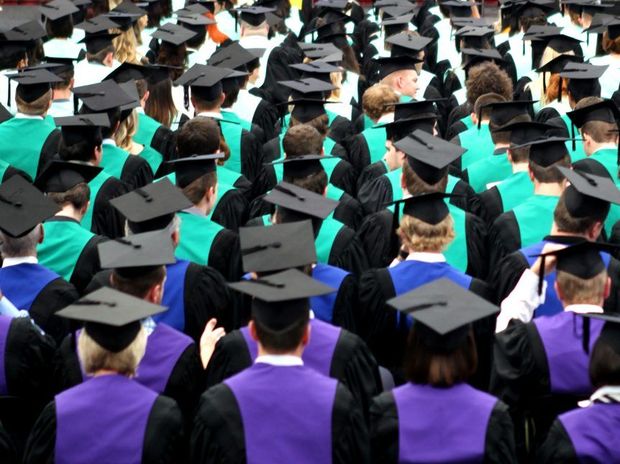 Massive tertiary education shake up on the way
Universities could soon face more scrutiny of their admissions systems - and students higher entrance ranks for some courses - as the Turnbull government looks to reform higher education.
The move comes in the wake of a Parliamentary Budget Office report this week revealing the government's student loan scheme could involve up to $180 billion by 2025.
Education Minister Simon Birmingham announced yesterday that a new panel of experts would review the university entrance ranking system.
Among the changes to be assessed by the panel, which is led by Professor Peter Shergold, is whether universities should be forced to reveal the maximum, minimum and median ranks of students accepted into specific courses.
The panel will take submissions until late next month and is to report back to Sen Birmingham on potential changes to improve entry standards and implement more "accountability" among universities.
Sen Birmingham said the potential changes would improve transparency and ensure universities properly assessed the "calibre" of the students accepted.
Universities have long debated the merits of the Australian Tertiary Admission Rank system, with regional universities arguing for a structure that takes into account non-academic attributes such as tenacity and willingness to learn.
Following the release of the POB report earlier this week, Sen Birmingham emphasised the government's aim to spend "within our means".
He said the government continued to talk with the university sector about other potential reforms.
Sen Birmingham has not laid out specific higher education changes this week, saying the Turnbull government will have more to announce closer to the impending election.
"We'll make sure that Australians understand what we're doing, (and) the reasons why we're doing it," he said.
Source: Caboolture News