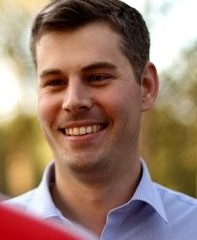 Mark Ryan announces Working Group on Local Family and Domestic Violence to keep on working
There will be a meeting of the local Family and Domestic Violence Working Group on Tuesday 26 April 2016 from 9:00am at the Burpengary Community Hall.
State Member for Morayfield, Mark Ryan MP, said the meeting would receive a report back on progress being made toward the Working Group's Local Action Plan, which was submitted to the Minister for the Prevention of Domestic and Family Violence in November last year.
"I want to see the momentum that we built last year continue this year because the task ahead of us is not yet finished," Mr Ryan said.
"The meeting will also create a Steering Committee, which will be tasked with coordinating the implementation of the ten point Local Action Plan.
"I'm confident that the steering committee will be able to build upon the achievements of the working group for the benefit of our community."
Details of the meeting are:
            When:             9:00am – 11:00am, Tuesday 26 April 2016
            Where:            Burpengary Community Hall
                                    111 Station Road, Burpengary
Morning tea will also be served. People wishing to attend should RSVP to the Morayfield Electorate Office at morayfield@parliament.qld.gov.au