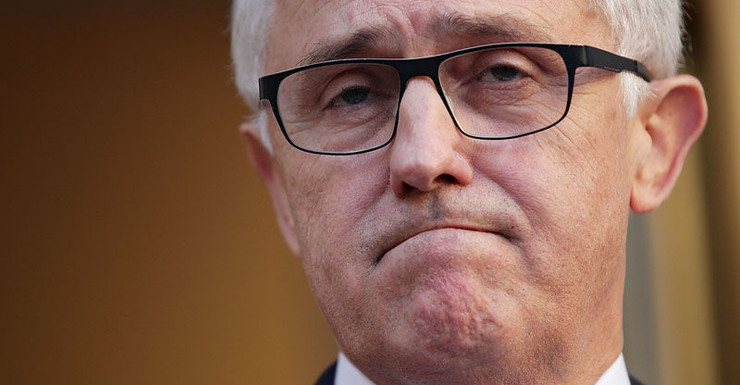 Malcolm Turnbull focused on growth amid poll slip
Malcolm Turnbull may have cited poor polls for toppling Tony Abbott but these days the prime minister is reluctant to address his government's own standing with voters.
Mr Turnbull on Tuesday was quizzed about the latest Newspoll showing Labor leading the coalition 51-49 per cent for the first time since he took on the job more than six months ago.
'I will leave the commentary on matters like that to the commentators,' he told reporters in Sydney.
Mr Turnbull cited the the loss of 30 Newspolls in a row as a reason for seeking the Liberal leadership in September.
But these days he's not really into offering an opinion.
'(Commentary) is a line of work I used to do in my youth but am not doing it any longer.'
The man he rolled for the job was of like mind.
Mr Abbott said he never commented on polls when he was prime minister.
'I shouldn't break that practice now,' he told Alan Jones on Radio 2GB.
Mr Turnbull, invited to make another political observation about the prospect of a challenge from former Abbott cabinet minister Kevin Andrews, canvassed the economy, lawlessness in the building industry, taxes, negative gearing, entrepreneurship, innovation, competition, and how Labor was stifling growth.
The commentary was left to his cabinet ministers who blamed last week's debate about income tax sharing with the states for the loss of voter support.
Employment Minister Michaelia Cash insisted the government was dealing with difficult issues and sometimes things get 'a little bit messy'.
Innovation Minister Christopher Pyne said the poll was a reflection of the government's 'messy week', but stressed Mr Turnbull remained preferred prime minister, leading Labor leader Bill Shorten 48-27 per cent.
The opposition jumped on the poll saying it had a chance at winning an election that could be held as early as July 2.
'The honeymoon that Malcolm Turnbull first enjoyed when he became leader was never going to last,' Labor senator Sam Dastyari told ABC TV.
While Mr Turnbull may be a more articulate and charismatic person than Mr Abbott, voters would make decisions on policies, he said.
A separate Roy Morgan poll has the coalition increasing its support and now leading Labor on a two-party preferred basis by three points to 52.5 per cent.
Source: AAP