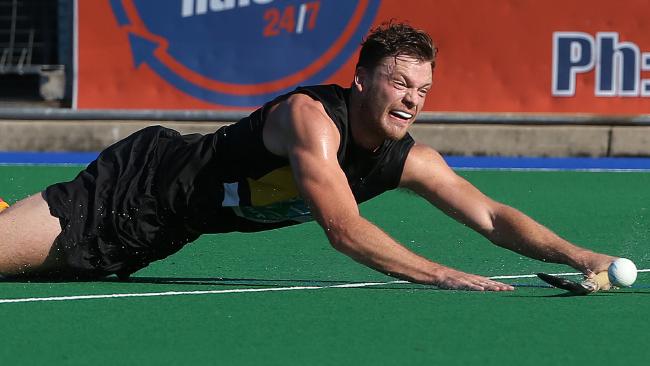 Hockey : Tigerstix go down to Pine Rivers-St Andrews without six of their regular A graders
Labrador coach Simon Martin refuses to blame a major playing-talent drain for a thumping loss by the Tigerstix in their Brisbane Hockey League match.
Labrador lost 1-5 to Pine Rivers-St Andrews on their Keith Hunt Park artificial turf at the weekend.
It was one of the club's worst home defeats for some time.
Labrador were without six of their top 11 players from the previous weekend.
Corey Weyer, Corey Piggin, Brad Hughes and Reagan Martin were away with state under-19 duties, Brent Livermore was coaching NSW at the national under-21 carnival, while personal commitments meant Kookaburra squad member Jason Wilson was also unavailable.
Add Brazilian Olympic Games hopeful Adam Imer and that made it seven topliners missing.
"I cannot use that for an excuse," Martin said.
 "We still have to field 11 players.
"We were in it most of the way and it was only 1-0 at half-time."
 But Pine Rivers hit three goals in the third quarter before veteran Joe Reardon, nominated by Martin as a clear best for the Tigerstix,
scored his side's only goal in the fourth quarter.
The talent drain will continue this weekend when Labrador have to do battle against top guns Commercial without their interstate representatives again.
Labrador are likely to be further hit by injuries to Matt Riley (groin) and Andrew Ward (hamstring) but Wilson is expected to be back.
Martin said Imer, who had been expected to return from his Brazilian squad training, was now unlikely to be back in time for the weekend's match.
Source: Gold Coast Bulletin