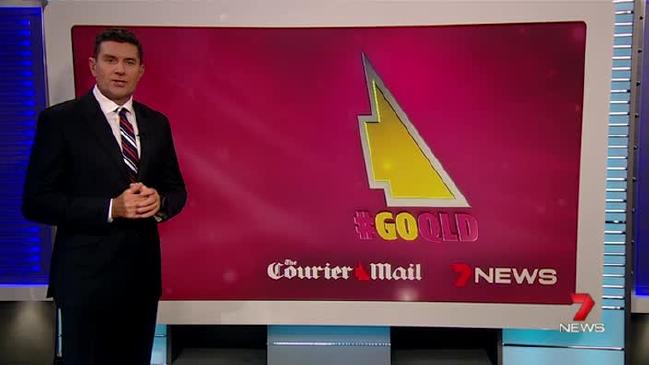 Go Qld: Queensland needs 'second capital city'
Queensland must decentralise or come to a grinding halt.
In an exclusive research report for The Courier-Mail, leading demographer Bernard Salt warns that the continuing sprawl of southeast Queensland is unsustainable.
"The strip between Noosa and Coollangatta is about 200km, the same distance as from one side of Los Angeles to the other.'' But southeast Queensland's three million population was less than one-sixth that of the US city.
"You will never raise enough taxes out of even six million people to deliver the infrastructure needed to continue to transport them in and out of Brisbane from the outer areas to work,'' he said.
The Gold and Sunshine Coasts, as well as other centres like Ipswich, have to become genuinely self-contained cities with enough employment for their residents.
And he called for the State Government to reactivate former premier Anna Bligh's plan to position Townsville as "a second capital city''.
Mr Salt said a deliberate government policy of decentralisation is necessary and cites Geelong, 75km southwest of Melbourne, as a great example of what can be done.
Hundreds of local jobs have been created by establishing or relocating government authorities there, including the Transport Accident Commission and National Disability Insurance Authority.
"This is what Queensland could be doing. You don't necessarily have to move staff, but when a new government authority is formed, locate it somewhere other than Brisbane,'' Mr Salt said.
Southeast Queensland's population is expected to grow by 1.7 million by 2036, reaching almost five million. Many of the 1.2 million daily public transport journeys will be people commuting to and from the CBD for work.
"People need the opportunity to live, work within cities like the Gold Coast, Sunshine Coast and Ipswich. They have to be self-sustaining cities,'' Mr Salt said.
"What is required is a de facto capital city up north. There are about 600,000 people living north of Mackay. To have a state bigger than Tasmania 1500km north of George Street is not desirable, let alone when the population of that region doubles in the future.''
Prominent Townsville-based property developer and former chairman of the Cowboys Rugby League Football Club Laurence Lancini said establishing the city as a second capital was preferable to North Queensland becoming a separate state.
"This is a practical point, not a parochial one. The sheer size of our State presents challenges, as well as opportunities that are being foregone. At 1,300km, the distance between Brisbane and Townsville is the furthest between any major Australian city and its state capital.
"The State Government must look to the examples being set by rival States. New South Wales is spending a whopping $460 million to revitalise Newcastle's CBD — money recycled from the sale of the Port of Newcastle,'' Mr Lancini said.
"In Western Australia, royalties are reinvested on a per capita basis, bringing prosperity to its regions.
Queenslanders are missing out because of the State Government's woeful underspending on infrastructure and services in the regions."
Source: Courier-Mail