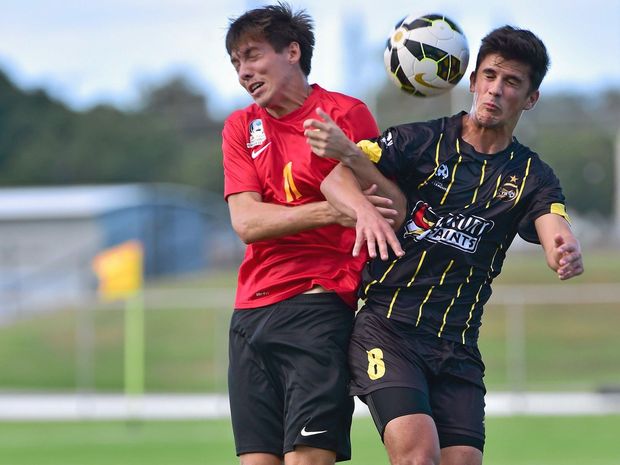 Fire is keen to prove a point
Sunshine Coast striker Jeremy Stewart is looking forward to proving the doubters wrong on Tuesday, when the Fire tackles Woombye in an FFA Cup qualifying match at the Snake Pit.
His state league side has been unravelled by local league teams at the corresponding stage for the past two years.
The Fire's intent on bucking the trend this time around.
"I suppose most of the Sunshine Coast will be going for Woombye but we'll give it our best shot and hopefully we can prove we are the top team on the coast, which is how it should be," he said.
And his unit will go to Woombye with some venom of their own after a promising draw with Moreton Bay in round eight of the National Premier Leagues Queensland at Sunshine Coast Stadium on Saturday.
"To play against the champions from last year, 1-1 is not a bad result and we probably had chances to go on and win it," Stewart said.
Importantly, the Fire's much-maligned attack showed good signs, even if it was an own goal which helped them.
"I think our combination play in attack we're starting to improve on," he said.
"It was evident at training last week (too). We've been working on it and then we put it into practice during the game which was good to see."
The Fire led at the break before conceding off a set piece.
"That's something we probably need tot to tighten up. We're probably conceding a few too many goals off set pieces."
The Fire will be without a few players on Tuesday night but Stewart is looking forward to their first game in FFA Cup qualifying this year.
Woombye has already surged through the early rounds to get to round five.
The winner will be two victorirs away from entering the FFA Cup proper, which consists of 32 teams, including all A-League outfits.
Source: Sunshine Coast Daily