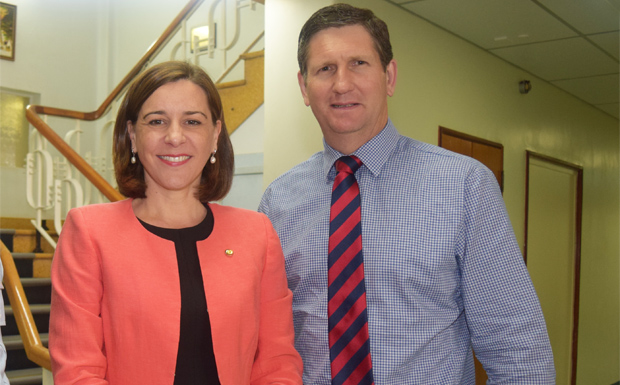 Deb Frecklington says Our voting rights trashed by Labor
Member for Nanango, Deb Frecklington, says Labor Government has pushed through radical changes to Queensland's voting system without consulting a single Queenslander.
Mrs Frecklington spoke strongly against the legislative amendments, which have implemented compulsory preferential voting for State Government elections.
"Forcing significant voting changes through the Parliament last night, with only 18 minutes notice is disrespectful to every voter in Queensland," Mrs Frecklington said.
"By pushing this through, the Labor Government has trashed the Fitzgerald reforms which implemented optional preferential voting, and which gave voters a choice about preference and how many preferences they wanted to give.
"This is a crooked move, which effectively 'rigged' state elections in Labor's favour. The Premier signed the Fitzgerald Principles document before being elected, but it seems this is no longer worth the paper it's printed on.
"Queenslanders deserve to have their say on a major shift in how democracy is conducted in this state. This move by Labor really does show their true colours and flies in the face of their promise to consult with Queenslanders.
One positive to come from the debate was the successful passing of legislation introduced by the LNP Opposition to ensure regional Queenslanders are better represented in State Parliament.
"In the past 30 years, the population of Queensland has doubled, but the number of Members has remained the same. These reforms align with Fitzgerald Inquiry recommendations that the number of electorates be reviewed every 7 years.
"Without this reform, regional seats, like my own seat of Nanango, would have just got larger and larger, making it more and more difficult for the people of the bush to access the representation they deserve."
Key facts:
The number of electoral districts in Queensland has not increased in 30 years (since 1986).
Queensland has the second highest ratio of politicians to residents in Australia.
Queensland has approximately 1 politician per 53, 377 people (Dec ABS statistics) far higher than the 1986 electoral boundary changes, when it was 1 politician per 29,762 people.