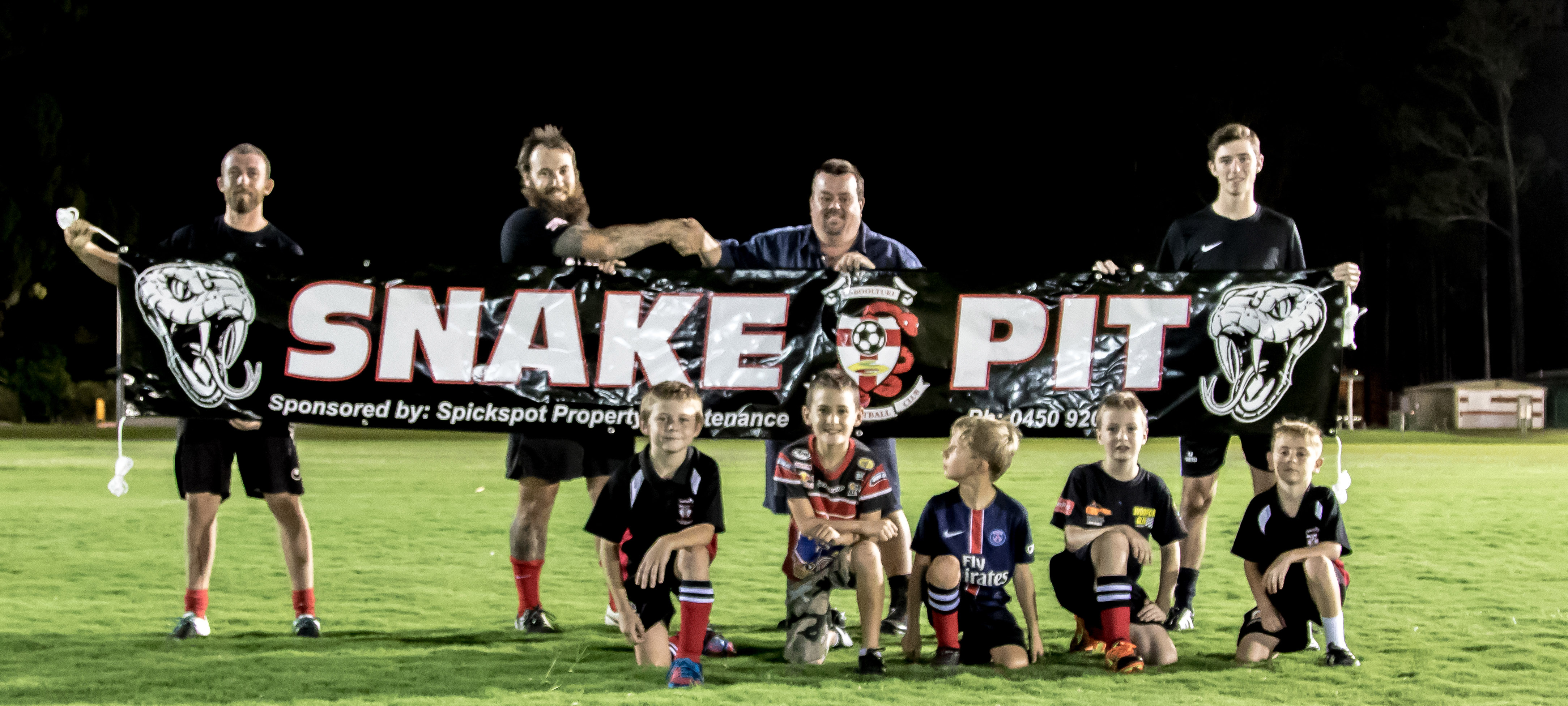 Caboolture Snakes : Action from the Snake Pit
The Caboolture Sport Football Club, home to the Caboolture Snakes, has its very own 'pit' from which to view the close-up action of home games and you could too, by joining as an active supporter of the Club.
According to Mr. Nathan Walker, Coach of the Senior Men team and conceiver of 'the Pit', "This front row position also allows younger players to feel involved in the action during the games of the seniors and to experience the show of club support in cheering; it provides a mentoring of sorts to the younger players".
Mr. Dwayne Sayers, President of the Caboolture Sports Football Club, points out that expertise is at hand with the Members' home club providing many opportunities for younger players.
He states, "Nathan Walker is a prime example, as coach to the senior male players, he joined the Club as a young boy, as did his brothers and sisters and rose through the ranks, as have numerous other children who started as Under-6 players and now hold positions in the senior team.
Joining the Caboolture Snakes means joining a community which is keen to provide opportunities for young players and the only recently opened 'Snake Pit' has been just in time for the first Senior home game of the Season.
The Snake Pit is for 'kids', big and small, wanting to make some noise about the excitement of the game. So while  Brisbane Roar have their 'den', Caboolture Snakes have their 'pit' at their Grant Road address, where close-up play can be witnessed, goals celebrated and perhaps some battle cries to good humouredly intimidate the opposition, just a little - after all, all's fair in soccer and war!
The Snake Pit is sponsored by Spick Spot Property Maintenance. To join the Caboolture Sports Football Club head to their website www.caboolturefc.com.au