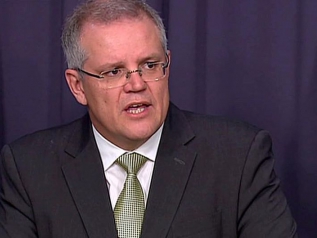 Big banks to foot bill for ASIC corporate crime crackdown
The Federal Government has fired back at Labor's plans for a banking royal commission by promising $120 million to boost the corporate regulator ASIC.
The ABC understands the Government will raise the money for the Australian Securities and Investments Commission (ASIC) by increasing a levy on the banks.
The move to strengthen ASIC follows a string of scandals and Labor's promise to hold a public inquiry.
Finance Minister Mathias Cormann said the funding boost would "ensure ASIC has appropriate powers and adequate resources to do its job".
The levy increase will help replace cuts made under the former Labor government and in the 2014 budget.
But Opposition Leader Bill Shorten maintains the funding boost is not enough.
"Anything less than a royal commission is covering up for the banks," he said.
A new ASIC commissioner focusing on banking prosecutions will also be appointed.
The moves come after a nine-month review into ASIC and talks between the Treasurer Scott Morrison and the commission over recent days.
Labor earlier this month proposed a $53 million, two-year judicial investigation into financial sector misconduct.
A number of Coalition backbenchers support the Opposition's push and six Coalition MPs told a partyroom meeting yesterday they were angry with the banks.
Senior Government ministers argue a royal commission would take too long and would not deliver results for victims.
Source: ABC News