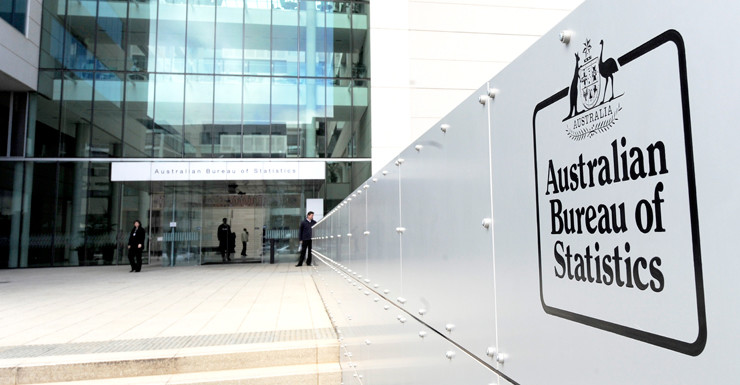 Australia's Census no longer anonymous
Names and addresses will now be stored by the ABS, causing alarm among privacy advocates.
Privacy advocates have warned that, for the first time ever, the data collected by this year's census will not be anonymous.
The Australian Bureau of Statistics (ABS) has always collected the names and addresses of those who fill out its mandatory survey.
Until now, this identifying data was removed before storage (except for a 5 per cent sample group in 2006 and 2011). The ABS announced late last year that the identity scrubbing process would not occur at all for the census scheduled for 9 August 2016.

Privacy advocates at three organisations – the Australian Privacy Foundation, consultancy firm Salinger Privacy and the Electronic Frontiers Australia – have led the charge on warning the public of the potential consequences.
One of the most vocal, Australian Privacy Foundation member and former chair Roger Clarke, described the change as "horrible" and "dreadful", in part because he feared the data would be shared with the public and private sectors.
"As a privacy advocate, I think this is horrible. It's highly sensitive data that has never been identifiable before and suddenly they've changed all that, so that's a dreadful privacy change," Mr Clarke told The New Daily.
Mr Clarke's main concern was that the data would be shared in an identifiable form with law enforcement, Centrelink, credit checking company Veda and other government agencies and private companies due to lax privacy laws. This was denied by the ABS.
An ABS spokesman confirmed that names and addresses would be kept, but said this identifying information would be obscured by "anonymous keys" (a computer coding technique) before being incorporated into data reports – and that no identifiable, private or confidential data would ever be shared with third parties or seen internally by ABS employees.
"No one working with Census data will be able to view personal information – name or address – at the same time as other Census responses, such as age, sex, occupation, level of education or income," the spokesperson told The New Daily.
"No identifiable, private or confidential data will be shared by the ABS with anyone."

This clashed with the claims of Mr Clarke, who said the data gathering agency was not subject to stringent-enough restrictions on how it can legally use and disclose the data it gathers: "They have all sorts of powers and can collect and can disclose pretty much as they see fit."
Law enforcement agencies would be "the first people in the queue" to demand access to the data, he said.
"It would be an enormous surprise if law enforcement wasn't in there as pretty much first cab off the rank."
Electronic Frontiers Australia CEO Jon Lawrence echoed many of these concerns, and said his organisation – a not-for-profit group that advocates for the civil liberties of internet users – had observed backlash among its supporters. (More than two-thirds of this year's census responses will be completed online, according to the ABS.)
Mr Lawrence said an example of the "seriously concerning and risky" unintended consequences of the census change was that it would effectively create a national database containing the name and address of almost all Muslims and Jews in Australia.
"We might trust the current government not to do anything bad with it, but what happens down the track if we get a Donald Trump person in charge? And the terrorist hyperbole gets really charged up and all of a sudden we have 10-flag Tony Abbott back in power and we're rounding up [Muslims]? It's an extreme example but it's not unprecedented."
Source: TND