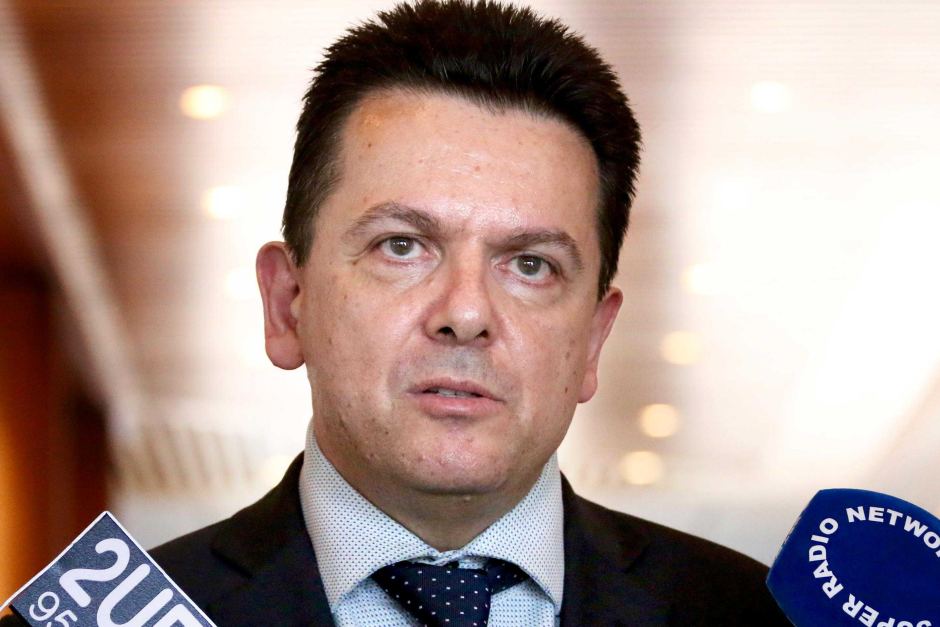 Australian Sex Party attacks Nick Xenophon for proposed 'X' party logo
The Australian Sex Party says it will lodge an official complaint over a decision by independent senator Nick Xenophon to use the letter X as his logo on federal ballot papers.
The Nick Xenophon Team will use the symbol as the party's logo, following changes to voting laws which passed through federal Parliament last month.
The letter X is also a universal symbol to describe pornographic material and is used by the Federal Government as part of its film classification scheme.
Co-founder of the Australian Sex Party, Robbie Swan, said they will lodge a complaint to the Australian Electoral Commission because some voters could be "confused" between the two parties.
"X sounds like sex, X and sex," Mr Swan said.
Infographic:
The proposed 'X' logo for the Nick Xenophon team.
(Supplied: Australian Electoral Commission)
"Our party president Fiona Patten has been associated with the great pornographic debate that we've had for 20 years, there's an association there that the Sex Party has been involved in trying to roll back censorship on X-rated films.
"I think the confusion's not a good thing."
Mr Swan said recent media coverage of Senator Xenophon's new logo had prompted some members of the public to get the two parties mixed up.
He also warned the letter X — and the font it was published in — could be a considered a registered trademark of the Commonwealth, and that the logo would also encourage people to place a cross on the ballot paper, when they should be writing a number.
"Nick's got to step back from this a bit... I think (the AEC) will have to knock it off," Mr Swan said.
Comment is being sought from Senator Xenophon and the AEC.
Source: ABC News