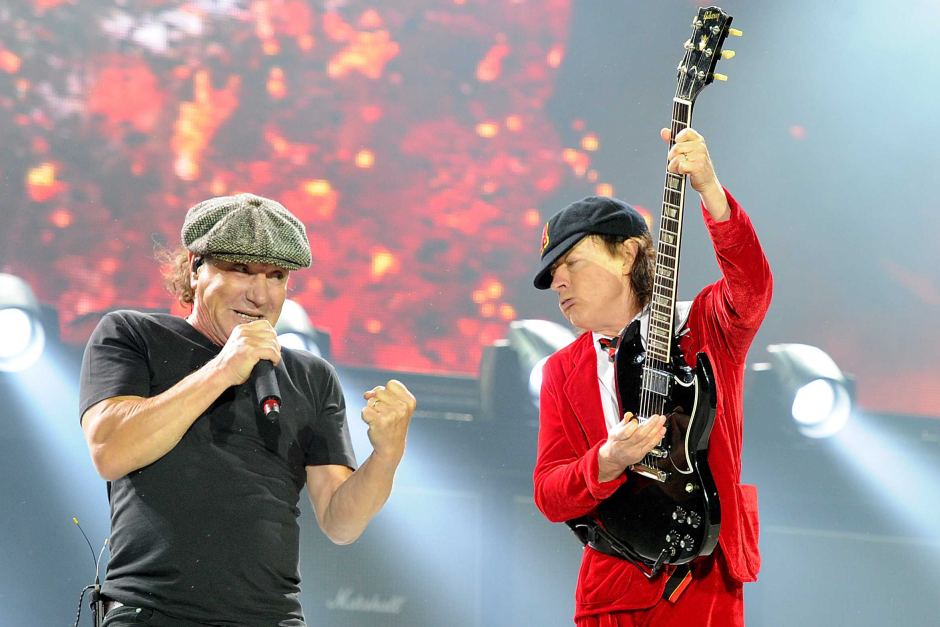 AC/DC frontman Brian Johnson 'crushed' over hearing loss and losing touring spot
Brian Johnson, lead singer of veteran rock group AC/DC, says he is "personally crushed" to give up touring due to his hearing loss, but has vowed that he is not retiring and will continue to record.
The British singer was replaced this week by Guns N' Roses frontman Axl Rose for AC/DC's European and US shows.
In a statement, the 68-year-old said he was able to continue recording with the band in the studio.
He said he had partial hearing loss, which affected his performance onstage, and he was advised by doctors in March that he risked "total deafness" if he continued to tour in large venues.
He called it "the darkest day of my professional life."
"I am personally crushed by this development more than anyone could ever imagine," Johnson said.
"Being part of AC/DC, making records and performing for the millions of devoted fans this past 36 years has been my life's work. I cannot imagine going forward without being part of that, but for now I have no choice."
AC/DC, known for its blazing guitars and full-throated vocals on songs such as Back in Black and Highway to Hell, was supposed to perform in US cities in March and April.
The shows have yet to be rescheduled, but are expected to take place later this year.
"I am hoping that in time my hearing will improve and allow me to return to live concert performances. While the outcome is uncertain, my attitude is optimistic," he said.
Source: ABC News