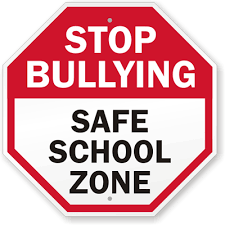 'Strong, measured' response to Safe Schools
The federal government has unveiled changes it wants made to a controversial anti-bullying program in schools.
They include limiting the program to secondary schools only, removing some content including role playing activities, removing branding from other organisations, link to other websites and references to other organisations materials with the exception of Commonwealth, state or territory-funded mental health or counselling services.
The program will now also require parental consent for student to participate
The independent review of the Safe Schools program found that a number of the resources had lessons and content not necessarily appropriate for all children, Education Minister Simon Birmingham said in Canberra on Friday.
'We will be making it clear that the program resources are fit for delivery in secondary school environments only,' he said.
Some of the gender diversity role-playing activities, that have been the focus of public criticism, will be removed and certain materials, including OMG I'm Queer, will be restricted to one-on-one discussion between students and key qualified staff.
Mr Birmingham says the government's response is 'strong' but 'measured' and is aimed at allowing teachers to exercise their professional judgment about how they use these resources in conjunction with informed, guided parents making wise decisions.
He insist the changes were not part of a peach offering to conservative backbenchers challaging Prime Minister Malcolm Turnbull over the program.
'This is about doing the right thing by kids and schools', he told Sky News
The minister says advocacy must not be part of the Safe Schools program.
'This is here to help children in their wellbeing in schools and people who might have engaged in the past as presenting themselves as representatives of the program and in doing so speaking about political matters and advocating in those political matters have frankly done themselves and the program an enormous disservice', he told reporters on Friday.
Nationals MP George Christensen, who had been fronting the campaign to defund the Safe Schools program, said he was happy with the changes.
''Essentially the program is now an anti-bullying program rather than something that's bringing queer theory into classrooms and sexual liberation ideals into classrooms.
'That was the concerning part of it.
'And now that's gone.'
The senator had been one of over 40 government backbenchers who had signed a petition to the prime minister to halt the funding of the program, and launch a Parliamentary Inquiry.
However, he said if the changes were enforced, it would be 'better than an inquiry'.
'Gutting the program of all of the concerning content is what I wanted at the end of the day or the program shut down.
'It's fundamentally changed.
'Now this is going to be an anti-bullying program that doesn't have all of the extra stuff in it that I found of concern like websites that take them off to adult shops or to groups that are running sex toy workshops for youth.'
Opposition education spokeswoman Kate Ellis accused Prime Minister Malcolm Turnbull of rolling over to conservative backbenchers.
"His leadership has now been defeated and damaged by his own backbench, as has the Safe Schools program," she told reporters in Adelaide.
How the program will change:
- Students will need parental consent to participate.
- Parents will also get a say if schools can take part.
- Gay and lesbian students who don't get their parents' consent can access school counselling.
- Program materials restricted to secondary schools.
- Lesson plans amended to remove activities regarded "unsuitable" such as gender diversity-role playing activities.
- All of Us resource redesigned to ensure it's backed by curriculum on biology appropriate for the target age group.
- Resources peer reviewed and approved by a panel of qualified educators from department.
- Safe Schools website will be stripped of some content.
- Content moved to a broader anti-bullying website within Department of Education.
- All third-party organisation branding removed from all official resources.
Source: AAP