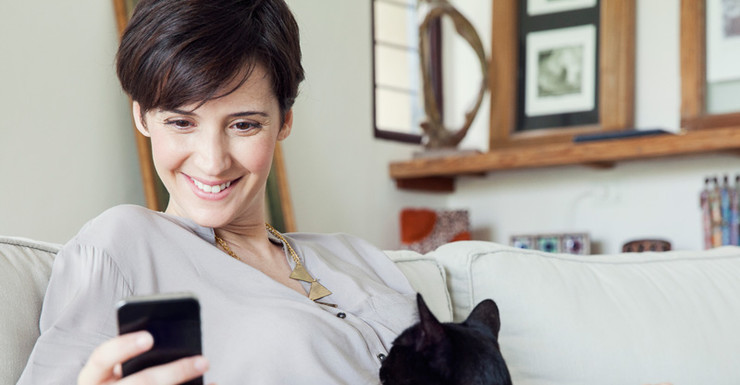 Smart money: top five personal finance apps
Here are some smart ways you can use the latest technological fixes to stay on top of your personal finances.
Let's face it: organising our finances, paying our bills and keeping track of our spending can be confusing, time consuming and easy to ignore.
But the relentless creep of technology has also come to personal finance. Developers, who no doubt need to pay bills themselves, are hard at work on a range of apps to make the management of your money easier.
Right now, there is a vast array of apps and online tools available, many of them free, that will do some of the fiscal heavy-lifting for you.
The New Daily scoured the marketplace and spoke to the technology experts about some of the best apps to download for your financial housekeeping.
No more excuses.
1. Women's Money Toolkit (free)
The Women's Money Toolkit is the brainchild of ASIC's MoneySmart team and was developed to rectify the "unique financial challenges" women face, such as living longer, having less super than men, and taking time out of the workforce to care for children or aged parents.
The site offers tips for women going through divorce ("start an account your partner cannot access"), returning to work after a baby ("find out about flexible work negotiation") and topping up super ("use the retirement planner to see how much income you'll have in retirement").
"It can customise to your situation using the quick survey that you take at the start," noted tech coach and app whizz Megan Iemma said.
"They have some amazing tools and calculators."
2. Wally —  Smart Personal Finance (free)
The ultimate budgeting app, Wally lets you log the details of your expenses, including the amount, venue, time, category, notes, and photos of receipts.
You can do so manually, or allow Wally to do so automatically with its InstaScan feature. You can save receipts with each transaction, export your data to Excel, and backup your data with iCloud. Plus, Wally has a really pleasant interface.
"When your location services are on, Wally will automatically identify and categorise the venue," Ms Iemma said.
"All you need to do is enter the amount you spent."
3. Unsplurge (free)
True to its name, Unsplurge is about reining in big spenders and giving people the tools and motivation to save for a rainy day. You simply pick a goal that you would like to save for — whether it be a holiday or simply paying off a debt – then you log your savings and watch your progress on the app. You can even interact with other savers.
"You can post your success and cheer each other on," Ms Iemma said.
"It's the support group for savvy savers."
4. The Trolley Saver app (free, or $2.99 a year with extra features)
Scrimpers, take note: this is a great app for those who like to get the best price on supermarket items. Users put their shopping lists into the app, which then automatically links their items to specials in their area.  The app then informs users how much they would save by listing the specials for Coles, Woolworths and Aldi.
"Shoppers were telling us that real supermarket savings were too tedious because of the need to go through pages and pages of catalogues," said Trolley Saver founder, Sam Lee.
"We plan to bring on board liquor retailers, medium-size supermarkets and are also exploring bringing on board small, independent grocers to put them on a level playing field with supermarkets."
5. MyProsperity (free, or $15 per month for premium service)
The Asset Lab is perfect for seasoned app users who want to take their budgeting and investing to the next level. It will produce monthly reports on users' budget versus actual expenditure. It links to bank and loan accounts so it can track and organise spending habits, show how cash-flow is tracking for the period and chart progress on paying down mortgage debt.
It also links to superannuation to help with projecting net worth at retirement, and has room for storing important financial documents, including insurance and wills.
Principal financial adviser at Hillross, Ash McAuliffe, uses it with his clients regularly.
"There are several reports available at any time that can provide summaries of different areas of their finance," Mr McAuliffe said.
It even provides property data insights.
"I recently had a client whose goal was to upgrade their home, and the software was able to indicate that they had enough savings and equity to do it, then gave them a button to push to request a quote for finance," he said.
Source: TND