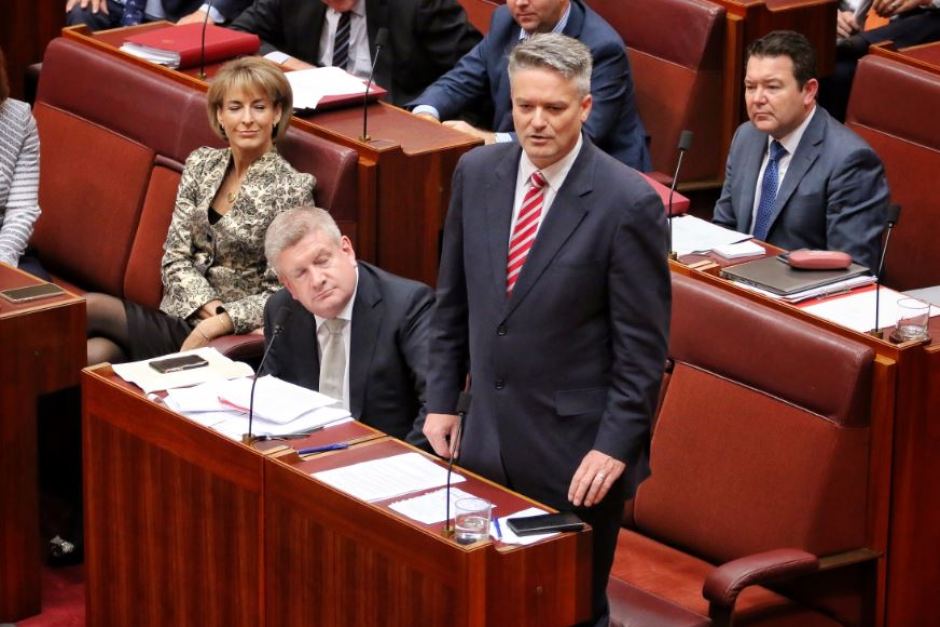 Senate reform: Electoral laws passed after marathon Parliament sitting
After sitting for more than 28 hours straight the Senate has passed the Government's electoral laws.
Labor and the crossbench delayed the vote, but it eventually passed with the support of the Greens around lunchtime on Friday.
The legislation will make it harder for micro parties to get elected, and was opposed by most of the crossbench.
It will now go back to the Lower House for approval.
Rather than placing a "1" above the line on Senate ballot papers or numbering every box below the line, the proposal will see voters number 1 to 6 above the line in order of their preferences.
Minor parties will not be able to swap preferences in order to secure Senate seats.
Special Minister of State Mathias Cormann said the bill would empower voters.
"Obviously the Government is of the view that this is a very important reform for Australia. It's a reform which will ensure future Senate election results truly reflect the will of the Australian people," he said.
Greens senator Lee Rhiannon used her final speech to thank the chamber attendants and security guards for their round-the-clock work.
She also ripped into the Labor Party.
"They've ended on the wrong side of history, they've been left in the backroom and there's no backroom dealers in there with them," she said.
But Labor frontbencher Penny Wong was equally scathing of the Greens helping the Government pass the bill, describing it as "a new dimension of closeness" between the two parties.
Liberal Democratic Party Senator David Leyonhjelm, alongside fellow independent Bob Day, called on voters to back the minor parties at the polling booths.
"The fight-back of the minor parties starts now," he said.
"We are today urging Australians who are sick of professional politicians to send a message to them that you will no longer tolerate having empty vessels occupying seats of our Parliament."
Independent Senator Glenn Lazarus said he was disappointed with the outcome.
"It's going to be very difficult for minor parties and crossbenchers [from now on]," he said.
Source: ABC News