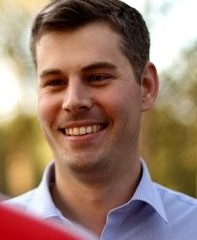 Mark Ryan says New Easter road campaign to "change the way we look at speed" goes beyond Easter
Following last year's horror Easter road toll on Queensland roads, a new road safety campaign is urging drivers to rethink their speed and slow down.
Minister for Road Safety, Hon. Mark Bailey MP, said the new Easter road safety campaign targeted speeding drivers and challenged the perception that even a few kilometres over the speed limit is acceptable.
"Last year the Easter road toll was the worst in more than 20 years. Eight people were tragically killed on our roads in a five-day period – five of those fatalities were caused by speeding," Mr Bailey said.
"Many people wrongly believe it's not dangerous, and they can do it safety if they're only a little over when actually, around half of all speed-related crashes resulting in injuries or fatalities happen at just 10km/h or less over the speed limit."
This year the states road toll was much lower thanks to level safe driving by Queenslanders
State Member for Morayfield, Mark Ryan MP, called on local drivers to make safety their number one priority on the roads.
"If you're traveling on the road these holidays and beyond, please take care, slow down and make safety a priority," Mr Ryan said.
"The Easter road safety campaign highlights the dangers of speeding and challenges drivers to rethink their attitude to traveling even just a few kilometres over the limit.
"The campaign theme – Let's change the way we look at speed – is part of a long-term strategy to discourage and stigmatise speeding among Queensland road users and change attitudes.
"When you speed, you don't just put yourself in danger. Your family, your friends and other road users are also in harm's way.
"One in three people involved in a speed related crash are not the driver.
"The faster you drive or ride, the greater your risk of a crash resulting in severe injury or death. This Easter, let's commit to slowing down and making safety a priority – let's change the way we look at speed."
Tips to stay safe on the roads during the Easter period:
Plan ahead to avoid driving after drinking – organise a lift, catch a cab or public transport, designate a driver or stay at a mate's place;
Never use your phone while driving – it is little different to driving drunk;
Don't rush – stick to the speed limit and allow extra time for your journey;
Get a good night's sleep before you hit the road and make sure you take regular breaks on long trips – fatigue kills;
Always buckle up;
Drive to the conditions – increase your following distance and drive slower than the signed speed limit if stuck in bad weather (or delay your trip until the weather clears);
Remember – if it's flooded, forget it
All Queenslanders should take heed to stay alive in 2016 to enjoy all this state has to offer.
Mark Ryan is pleased that no fatalities have occurred in the moreton Bay Region this year during the just concluded Easter holiday period