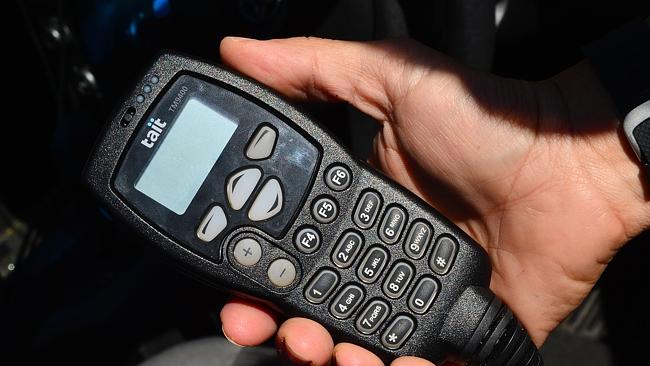 March 8, 2016 Moreton Police radio gets a whole lot more bang but the public wont hear it
From Tuesday March 8, 2016 while police scanners will go silent for the general public, for the men and women who make up policing in the Moreton Police District their radios will deliver a whole lot more detail then just the conversation.
Criminals in Moreton Police District will no longer be able to eavesdrop on police radio transmissions under arrangements aimed at improving officer safety, this follows on from successful conversions to digital in The Gold Coast and Brisbane years earlier.
The encryption of the police digital radio throughout the South East Queensland represents a major boost for police in the field, according to Superintendent Michael Brady, District Officer Moreton Police District at a press conference hel at the Burpengary Police Station earlier on today
The encryption process goes live March 8, 2016 say Superintendent Michael Brady.
Further safety measures will mean during every conversation the exact GPS coordinates are part of the encrypted communications as well as other measures to ensure police are safe even in the event of aggressive criminal attack against officers.
The above mentioned radios will be in use, in police vehicles, water craft,  air craft, mounted police, motor and bicycle police  as well as foot patrol police officers, all having the same kind of hi tech radios as part of their kit
"Policing can be a difficult and dangerous job. We owe it to our police to make their job as safe as possible and we are now taking away a weapon used by criminals that threatens the safety of police," Superintendent Michael Brady said.
"Crooks in the area will no longer have the capacity to track police responses, not only giving our officers greater protection, but also helping police solve and prevent crime."
Local media organisations will face a new environment with the end of the longstanding practice of monitoring police radio via scanners in newsrooms and news vehicles.
Better working relationships have been part of the work in local police for years, this now steps up a notch with dedicated media liaison officers able to handle the increased workload to ensure the media is better able to get the right information out to the public, on air and online.
"We need the media to cover the work we do because it provides police with a vital line of communication with the public to assist us solve and prevent crime. Equally, police welcome the scrutiny that comes with media interest in police work.
"We will work with the media affected to ensure the new arrangements provides them the opportunity to attend policing operations of public significance."
The New system will ensure multiple streams of communications can happen with all sections of emergency services to includes if necessary ambulance, air ambulance, fire and rescue services should it be required