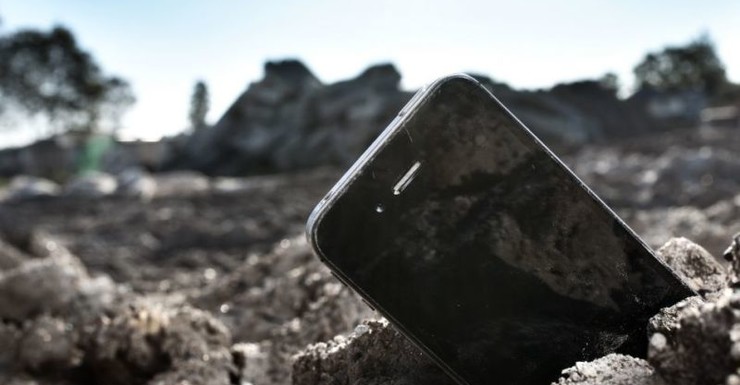 Half a million phones set to become obsolete
Affected consumers have no choice but to upgrade their handset and SIM card.
Analysts have estimated the phones of at least half a million Australians will soon be made obsolete.
It has been known for some time that the major telcos will decommission their 2G networks from December 2016. For the first time, we have a clear picture of the impact.
The 2G switch-off will affect between 500,000 and 700,000 phones currently in use, research firm Telsyte calculated in a report released on Tuesday. These phones will be effectively rendered unusable, as they will no longer be able to make phone calls or send text messages.
"For those users that might be holding onto a beloved handset, it might be time to retire it," Telsyte managing director Foad Fadaghi told The New Daily.
Telstra will decommission 2G from 1 December 2016 and Optus will follow from 1 April 2017. Vodafone is yet to announce its switch-off. Affected customers will need a new phone and a new SIM card.
Telsyte estimated that a total of 3.5 million Australians use what they call "regular" (non-smart) phones. And that of this 3.5 million-strong group, up to 700,000 are still on the doomed 2G network.
"Typically they're users that have felt that if it's not broken why fix it," Mr Fadaghi said. "They are typically older Australians, slightly more female than male and they typically reside more proportionally in non-metro areas."
2G, 3G, 4G … what's it all mean?
The 'G' stands for generation.
1G was the original analogue mobile phone network from the 1980s. It was followed by 2G, the first digital network, which launched in Finland in 1991.
These older networks have been made obsolete by the faster, more reliable 3G and 4G networks.
Telstra has tinkered with both of these. It launched what it called the Next-G network in late 2006, which was essentially a souped-up version of 3G, and it has done something similar with what it calls 4GX. These improved networks are only available to Telstra customers.
To find out what network your phone uses, simply switch it on. Most will display 2G, 3G or 4G in the top left or top right corner of the home screen.
The good news
Obviously, those who still rely on 2G phones will have to upgrade. But the bill won't necessarily be hefty – and there are advantages.
As Telsyte's spokesman noted, there are many regular (non-smart) 3G phones that are relatively inexpensive. These can be bought from post offices, convenience supermarkets, retail stores and telco stores.
"Consumers have a lot more options today. They don't necessarily need to buy a smartphone. They might be able to buy just a replacement regular or feature phone that works with the newer networks," Mr Fadaghi said.
Simplified smartphones are also gaining popularity, as The New Daily reported recently. For example, Chinese-owned Alcatel phones (both regular and smart) are gaining traction.
A recent market report by IDC ranked Alcatel third behind Apple and Samsung for smartphones and second for regular phones. A tech expert told The New Daily at the time that the Chinese manufacturer was probably taking advantage of a "transition period" from old to new phones, which is likely to include those ditching 2G.
Business also affected
Telsyte's spokesman noted that many businesses will also be affected by the transition.
Vending machines, ATMs, tracking devices, metering devices and some technology used by farmers currently use 2G SIM cards, according to Mr Fadaghi.
This area of business device SIM cards is a growth area for Telstra, he said.
Source: TND