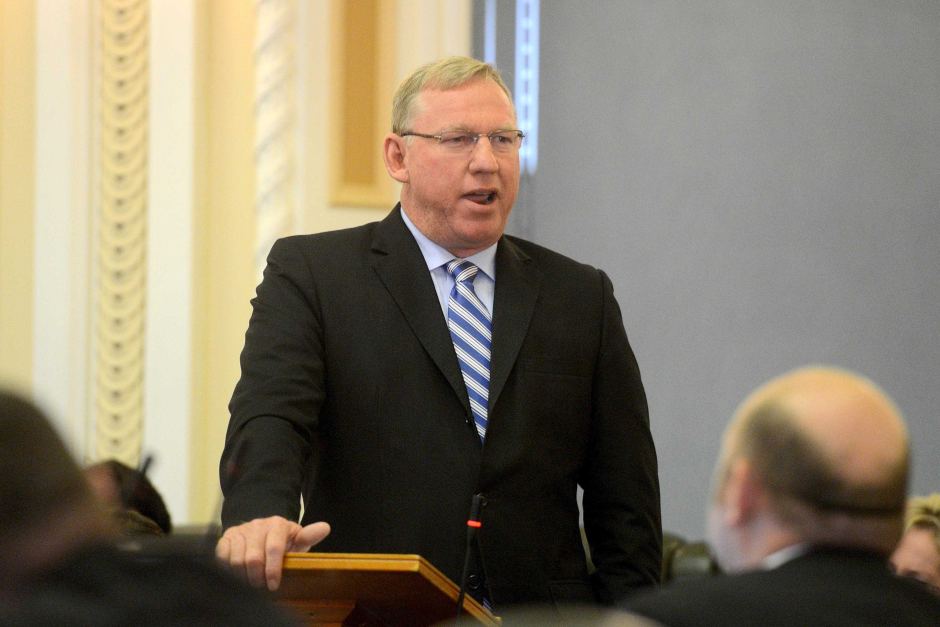 Former Queensland deputy premier Jeff Seeney abandons federal tilt
Liberal National Party MP Jeff Seeney has ditched his bid to make the switch from state to federal politics.
The 18-year veteran of the Queensland Parliament announced last month he would seek preselection in former Nationals leader Warren Truss's seat of Wide Bay.
At the time he said his talents and abilities were not being used to their full extent.
At the peak of his career he served as deputy premier under Campbell Newman, however he now he serves on the ethics committee.
However, he said he decided to stay on in state politics in a bid to rid Labor of power.
"I will play whatever role is asked of me in Lawrence Springborg's team to ensure that we have an LNP government after the next election," he said.
"I am committing myself totally to ridding this chamber of this Labor government."
Mr Seeney announced his decision at the end of a passionate five-hour debate over legislation to restrict landholders' ability to clear trees on their property.
Source: ABC News